"NineT" BMW Retro Roadster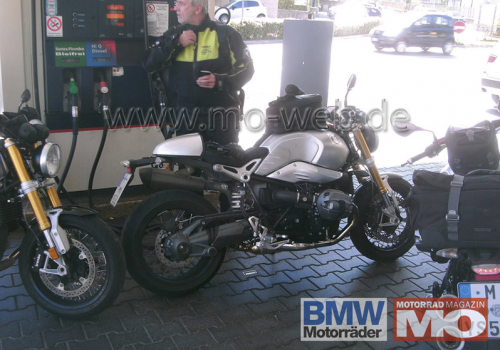 In around 2 weeks from now, BMW  will introduce its new Retro Roadster the "NineT ".The NineT will be powered buy the old" air-cooled 1200cc boxer engine, producing around 120hp which would be great for such a bike after a couple of mods.
The bike will also have the upside-down telescopic fork similar to the ones on the S 1000 RR. From the spy photos looks like its gonna have a natural aluminum finish and probably clear coated. Aprox wet weight is about 210 kg and it we cost around KD4500.