Smart Cool !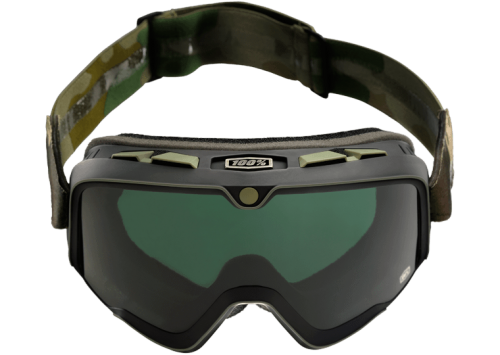 Its not easy to couple goggles or sun glasses with an open face helmet, its always a compromise. If you want to look cool then you should deal with air, tears, fog and limited visibility, on the other hand if you want to feel comfortable you'll probably look boring and just like everyone else on the road.
The 100% brand has always been synonymous with motocross, but the Barstow line is a road use line with motocross styling which i have always resisted buying because i thought they were bulky uncool. Yesterday i got a one as a gift and since i was already on the bike i took them out for a test ride and surprisingly they were great .
If you ride with an open face helmet and looking for comfy goggles with attention to fine details then the Barstow is what you should be looking for. The Barstow has rubber coating on the strap to prevent the goggles from slipping off the helmet, air inlets to keep it from fogging, anti scratch lens etc.
The Barstow  came with 2 lences -clear and tented-, a soft bag and a cleaning cloth, they are available and K&S racing and apparently they have a huge variety.