I posted a couple of times about the movie "Fastest", its like a Rossi biography but its nice watch. If you have been following MotoGP the movie is almost a Deja Vu but with riders talking about their feelings during the great battles they fought.
I liked the parts when Simoncelli talked about his racing style and when the movies talks about reasons behind Rossi's shift to Yamaha.
You can get torrent from here or buy rent from here.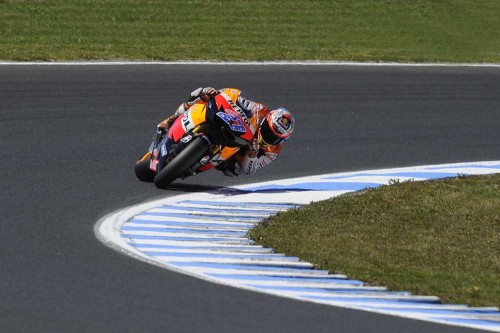 …..but did not succeed !I have much respect for his decision.
Shuhei Nakamoto, vice president of HRC
The announcement of Casey Stoner on his withdrawal from MotoGP at the end of the season shocked the motor sport world, Nakamoto confirmed that HRC were aware of Stoner plans…we talked about it many times, Stoner wanted spend more time with his family in Australia and as little time as possible to do tests. Nakamoto adds, We thought that the five month winter sleep is enough, but apparently it wasn't !
According to tweets form @AziFarni quoting Stoner "over the years there have been things in the sport that were disappointing but also things that he loved…now the balance has tipped and after of years sacrifcing his family its time to stop as the passion is lost "
Stoner's decision will complicates Honda's future MotoGP plans, rumors are already circulating that Honda is pressuring Dorna to abolish the rookie rule which obliges rookies in MotoGP to do at least one year in a satellite team before moving to a factory team. -Honda has their eyes on Marc Marquez.
One thing for sure is we are gona miss Stoners slides, and i personally believe Stoner will do a come back .
According to MCN the RR is the fastest and the best on and off the track, but i still think the RSV4 is the most beautiful bike.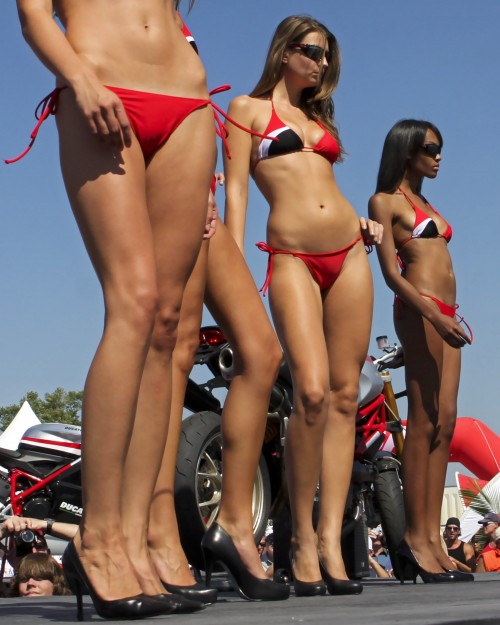 The news is now almost official, Audi has agreed to buy  Ducati for about 860 million euros ($1.12 billion) including debt. According to Reuters, sources very close to the negotiations have already confirmed the success of the negotiations – ongoing for the past several weeks – and one of them also stated that the liabilities of Ducati are well below 200 million euros. Analysts said that deal lacked obvious benefits for Audi and did little but polish VW chairman Ferdinand Piech reputation as a collector of rare and exotic brands !!
I guess it's too early for analysts to predict the effect of the deal on the R&D, but lets hope they concentrate on the development of the core business and not only abuse the brand like the Americans did with brand extensions like Ducati wine, Ducati coffee, Ducati perfume and Ducati sanitary towels !!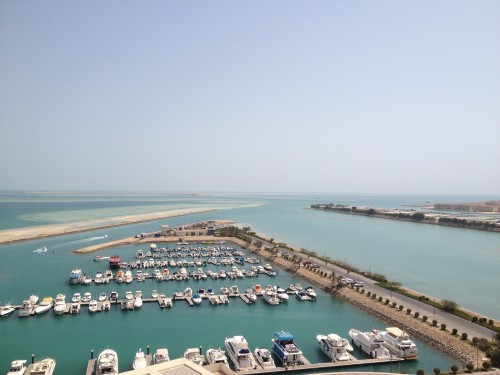 I left Kuwait yesterday morning and will be spending 3 days in Qatar for the MotoGP, arrived around noon, and spent the afternoon at the hotel lounge waiting for my friends who where driving from Kuwait…at 6pm we headed to the track collected our passes and literary ran just like little boys to watch the practice.
Its nice to be back on the stands and around the paddocks enjoying the engine noise and how the excitement builds up to the race day. Unlike last year the track had very few spectators, which is very good if you wana get some autographs or take some  photos with the racers, but i believe it could get crowded tonight and tomorrow. I couldn't tweet from the track yesterday because i lost my Qatari sim card, i should  be getting a replacement today so expect a lot of tweets from @DailyFix this evening.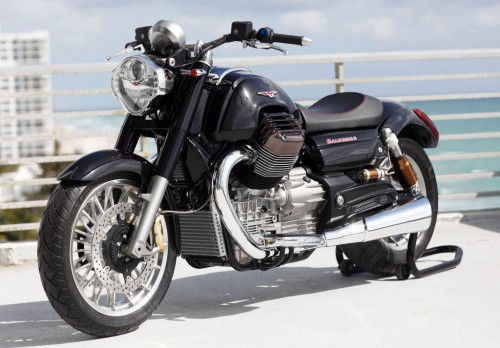 Celebrating the 90th anniversary of Moto Guzzi, Piaggio will be introducing a limited edition Moto Guzzi California 1400, it will be replacing the current 1100 version and will have a completely new liquid-cooled 1400cc 90-degree V-Twin engine.
The new California get to keep some of its character as the new face lift makes it look more of a civilized modern classic, it will also have ABS, traction control and a revamped transmission.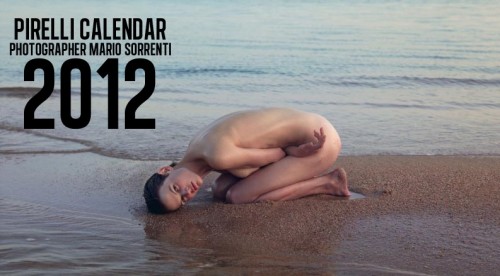 The 2012 WSBK started last week and i missed the opening race for some reason !!
Anyway here are the Flogs calendar links for the WSBK and MotoGP, just click thru to add to your calendar.
Note: Don't google Pirelli calendar, but if you did and decided to order one please order me a copy.
نبيع الكلاسكس، نقص الشعر واللحيه ونرجع حق السبورتات !! زين والكلب شسوي فيه ؟