RC Alice Replica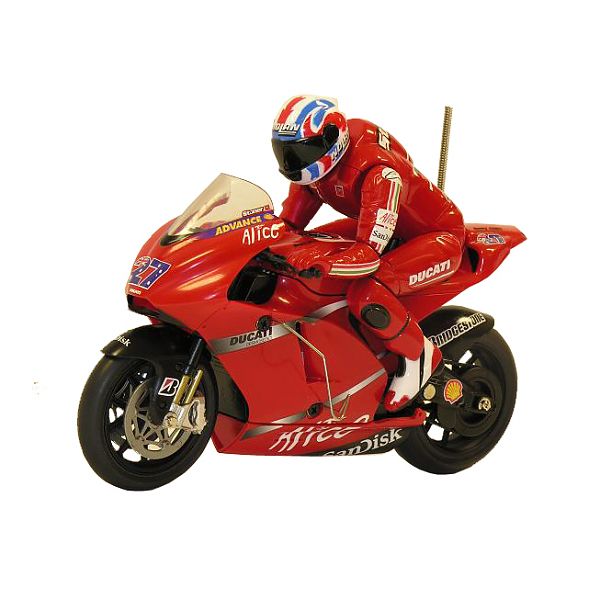 I have always loved remote controlled cars but as a kid i couldn't afford the goodfast ones -or that what my parents told me-, i still have this passion inside of me and whenever i see a kid playing with one i just can't hold myself from asking him if he would let me teach him a trick -the best way to have him hand me the remote-
Yesterday i came across this RC Ducati, the thing that makes this one different and really cool is the fact that the biker actually leans from side to side to steer the bike, this made possible by a built in gyro.
The bike feature spring suspension, a digital proportion steering giving you great control, an adjustable throttle, and braking strength.
The only downside is that i have to wait till end of September to Get one.
See it in action