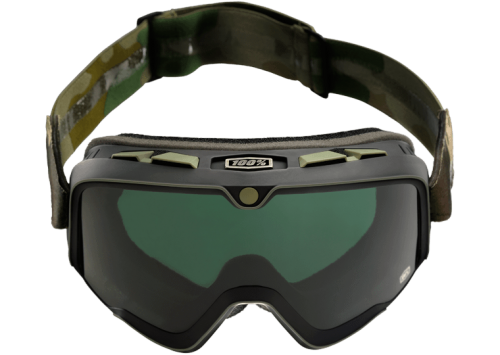 Its not easy to couple goggles or sun glasses with an open face helmet, its always a compromise. If you want to look cool then you should deal with air, tears, fog and limited visibility, on the other hand if you want to feel comfortable you'll probably look boring and just like everyone else on the road.
The 100% brand has always been synonymous with motocross, but the Barstow line is a road use line with motocross styling which i have always resisted buying because i thought they were bulky uncool. Yesterday i got a one as a gift and since i was already on the bike i took them out for a test ride and surprisingly they were great .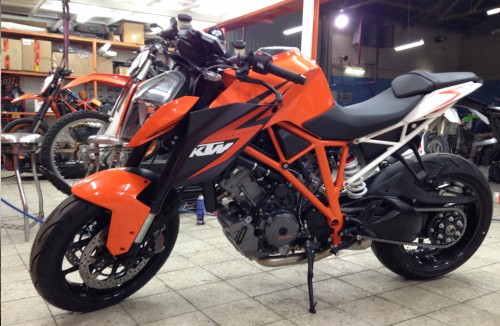 KTM calls it The Beast but i believe that name is over used and is very cheesy so I'm calling it Smutty ! I got a call a couple of weeks ago from my friend at K&S – KTM dealer in Kuwait- asking me to pass by to check out the 2014 lineup, he didn't say much but i knew he wouldn't call unless he has something really interesting to show. Anyway the next morning I'm on The 1290 Super Duke R -better known now as Smutty- fiddling with the electronics, the bike was the first and only one in the middle east. It is as cool as it looked in the pictures if not more and it also looked smaller. A fuel tank and two wheels attached to a 1300cc engine ! I did crank up the 180 horses -192hp with the Akrapovic exhaust- but i didn't get a test joy ride. I'm hopping i will get my test ride soon but with 180 horsepower and 106 foot-pounds of torque coupled with an adrenaline junkie, I'm not sure if I'll bring it back.
Along with the 192hp, Smutty comes with ABS, traction control, slipper clutch and ride-by-wire throttle.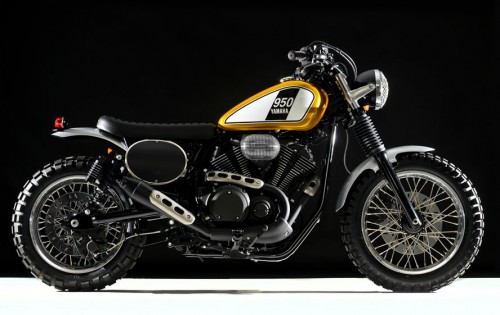 Seams the Scrambler fever is spreading, this gem is derived from the Yamaha XV950 Star Bolt "the Yamaha bobber". Yamaha gave ten  XV950 Star Bolt to 10 custom builders and asked them to customize it the way they like.
Greg Hageman is the builder of this scrambler, Hageman is a famous customizer specializing in Yamaha and his design chosen by Yamaha as one of the ten best customizations. The concept is inspired by the 60s and 70s the golden age of scramblers.
Read more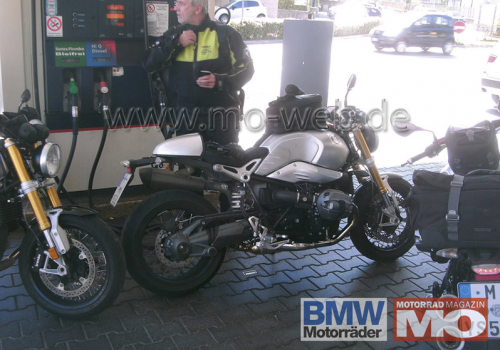 In around 2 weeks from now, BMW  will introduce its new Retro Roadster the "NineT ".The NineT will be powered buy the old" air-cooled 1200cc boxer engine, producing around 120hp which would be great for such a bike after a couple of mods.
The bike will also have the upside-down telescopic fork similar to the ones on the S 1000 RR. From the spy photos looks like its gonna have a natural aluminum finish and probably clear coated. Aprox wet weight is about 210 kg and it we cost around KD4500. Read more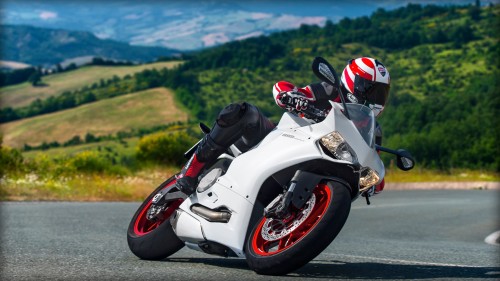 169 kg with 148 HP, the snack that you won't feel bloated after ! The bike comes with all the gismos you'll ever need, riding Modes, fully integrated ABS, Ducati Traction Control (DTC), Ducati Quick Shift (DQS), Engine Brake Control (EBC) and full Ride-by-Wire (RbW) throttle control with Ducati e-Grip. The power to weight ratio is great, the rider will be able to go throttle happy without feeling guilty afterwords. I feel this bike will do much better that the 848 which didn't get amble time to prove it self locally, it might also do better than the 1199 which is hot, harsh and very track focused.

This is the coolest corporate invitation i have ever got !
Thank you Zain, you never fail to outdo yourself 🙂
If you are a MotoGP fan then this iPhone app is worth a 12 pack, u'll never miss a practice, a qualifying or a race…provided you have the TV channel thats broadcasting the all this live of course.
A couple of years back when BMW launched the S1000RR no one expected that this bike will dominate the super bikes for that long, the RR is still by far the most powerful production bike on the market its even much more powerful than some 1300cc bikes. But for riders with a twin engine fetish, you'll need much more than horse power to capture their attention, you need a bike with soul, a bike with a character, a bike with a history, a bike that makes riders reminisce.
I guess BMW doesn't need me to tell them this, they were smart enough to figure it out them self's. So they decided to recreate the BMW R 90 S and because they have a lot of money they didn't bother going back to the drawing boards, they decided to ride on someones else back, someone rebellious, someone that can put some soul in the dead long dead R90S. Read more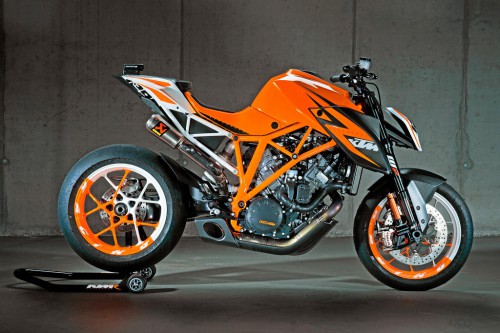 Every couple of years the motorcycle industry spits out a must have art piece, but the only problem with such bikes is that you have to treat is as an art piece ! The new KTM 1290 Super Duke R is an exception, its a super bad ass piece of art that begs you to give all of your "who's your dady" treatment.
The KTM 1290 Super Duke R is modern minimalism at its best…no its more than that its actually a minimalist hardcore sex scene looping for your pleasure, its like one of those long orgasms and i bet you haven't had any of those for a while.
The good news is that you wont have to wait long for that feeling, the Super Duke R will be available at K&S in November.