KTM 1290 Super Duke R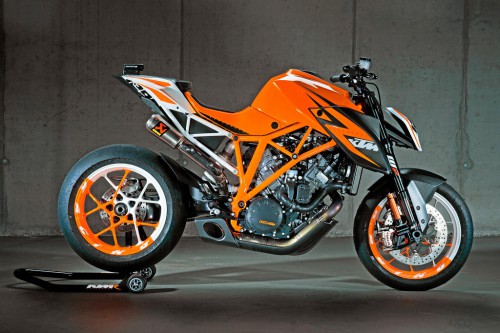 Every couple of years the motorcycle industry spits out a must have art piece, but the only problem with such bikes is that you have to treat is as an art piece ! The new KTM 1290 Super Duke R is an exception, its a super bad ass piece of art that begs you to give all of your "who's your dady" treatment.
The KTM 1290 Super Duke R is modern minimalism at its best…no its more than that its actually a minimalist hardcore sex scene looping for your pleasure, its like one of those long orgasims and i bit you haven't had any of those for a while.
The good news is that you wont have to wait long for that feeling, the Super Duke R will be available at K&S in November.