Define "Immoral"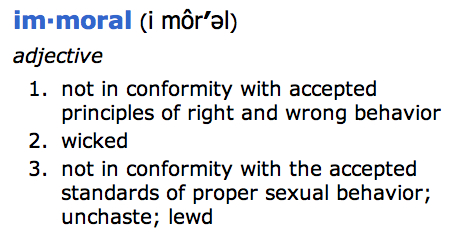 The most senior judge in Saudi Arabia has said it is permissible to kill the owners of satellite TV channels which broadcast immoral programs.
Sheikh Salih Ibn al-Luhaydan said "It is legitimate to kill those who call for corruption if their evil can't be stopped by other penalties.
The judge made the comments on a state radio program in response to a listener who asked his opinion on the airing of programmes featuring scantily-dressed women during the Muslim holy month of Ramadan.