0-100km in 2.4sec, back to zero in 2.2sec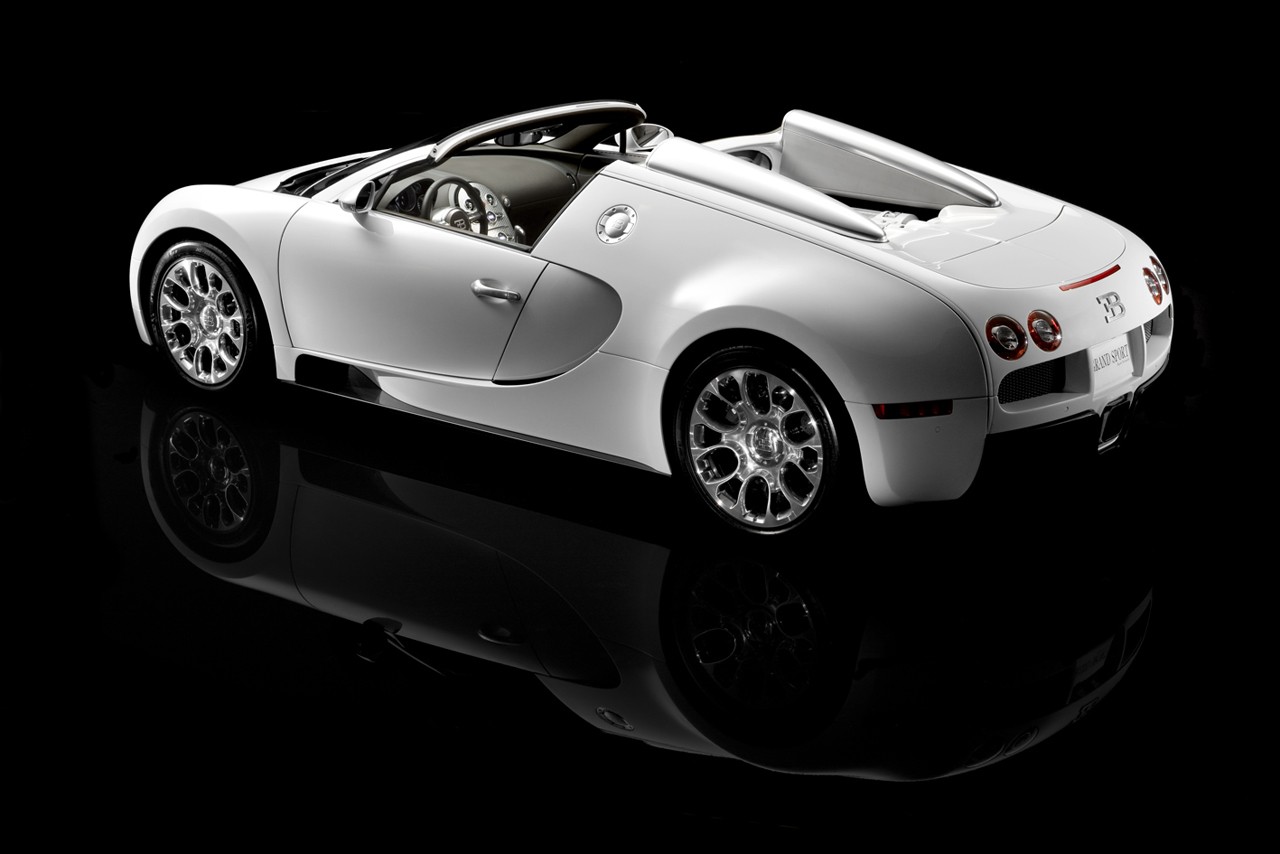 Bugatti Veyron officially launched the Veyron Grand Sport Convertible, the Grand Sport is equipped with the same W16 engine, but producing a bit more hp than the original Veyron, 1350hp that could take the Grand Sport to 360km.
Bugatti will only produce 150 units of the Grand Sport, 50 of which are already reserved for clients, and the other will be sold by just over 2 million euros each.
The first copy will be auctioned today by Gooding & Company , the money will go to charity!!!!