SDs To Replace CDs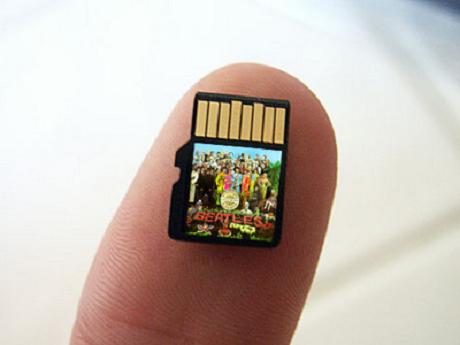 With the roll out of its new physical music format, SanDisk intends to kill the CD by replacing it with the microSD.
The Gruvi cards which comes with up to 2GB of memory, are copy protected by SanDisk's proprietary "TrustedFlash", will fit and play in cell phones, mobile devices, laptops, car stereos, and will be compatible with Windows, Linux and Mac, SanDisk also claims that the MP3-based music tracks will be played at up to 320kbps, offering a high quality music experience for the MP3 format.
SanDisk already signed with EMI Music, SONY BMG, Universal Music Group, and Warner Music Group.