Buell 1125 -nickname BS-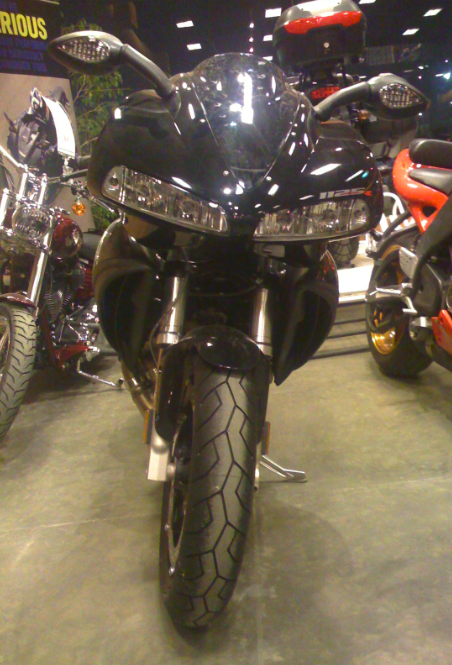 I was in Shuwaikh today with a friend buying some stuff, we finished early so we decided to pass by the Harley Davidson showroom, i was surprised to see they had the new Buell 1125 which i hated just by seeing its photos over the internet, but after seeing the real thing i decided not to judge anything before seeing it in person…
The bike was much more uglier in person than on the net, i don't know how could someone compare it with the Ducati 1098 or the KTM RC8.
It's exactly like the old Beull but with a front faring that looked like it was removed from a Japanese bike and fitted to the Buell, the faring was so much bigger than the bike it looked really odd…..oh and the side fairings are not Ram Air inlets, apparently they are housing two cooling radaitors -one on each side-!!!
I just couldn't keep my mouth shut and had to tell salesman that it's an ugly bike, he asked me what bike am i riding and when i said Ducati he replied:
Not all Ducaties are butifull!!
I'am guessing he also thinks it's an ugly bike
I did not even bother to ask about the price…they said they had a demo and offered me a test ride but i was never tempted to say yes.