Doppio Ducati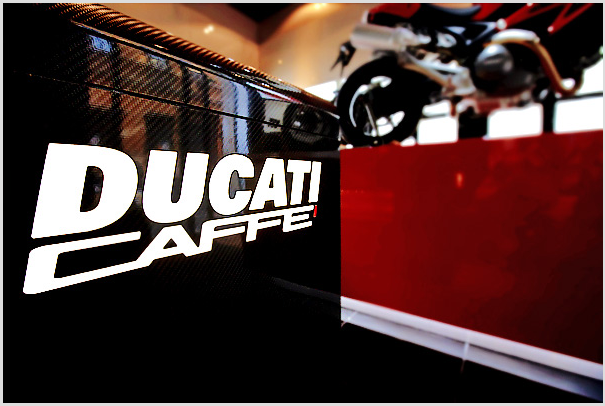 I was surfing the net  when i came across the Ducati Café website !!! 
Yep Ducati is into the restaurant business… and why not, its a great brand extension, am guessing after they launched and drank the DesmoRosso wine they found out that they need to eat…..after they ate it's time for a Doppio Espresso, this is when the Flash of Genius hit them "we need a Ducati Café".
Who would you give the credit to, the Alcohol or the Caffeine?