…and the feeling's right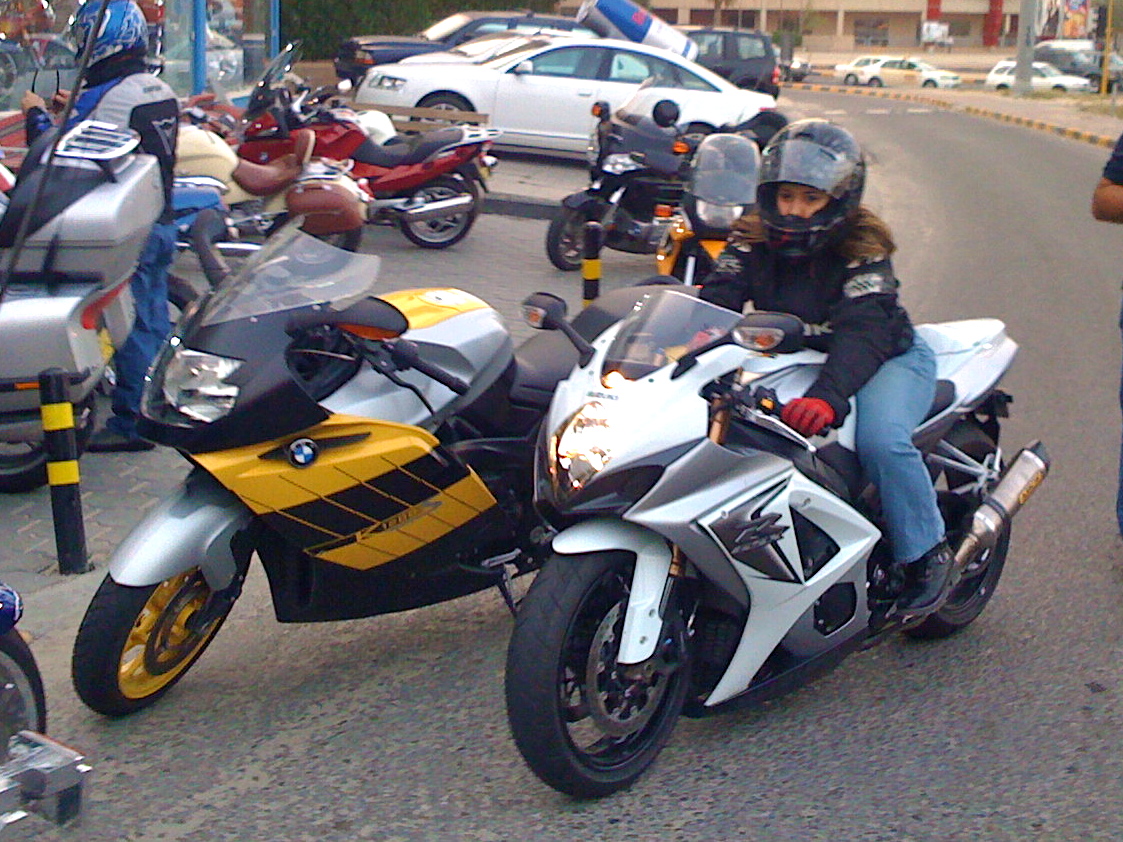 Trying to be a bit feminist and show my support to the other sex, i participated yesterday in the "Just Ride" event organized by TriStar.. the ride was the first and only in the middle east.
It was a cool nice ride and i got to meetrace some female riders that really know how to ride ..never thought we had any in Kuwait !!
Gathered at TriStar, rode to Doha, then back to Applebee's for diner curtsy of TriStar.
I also got to meet BuYousf… he had his camera on him and took some nice shots.