Back on top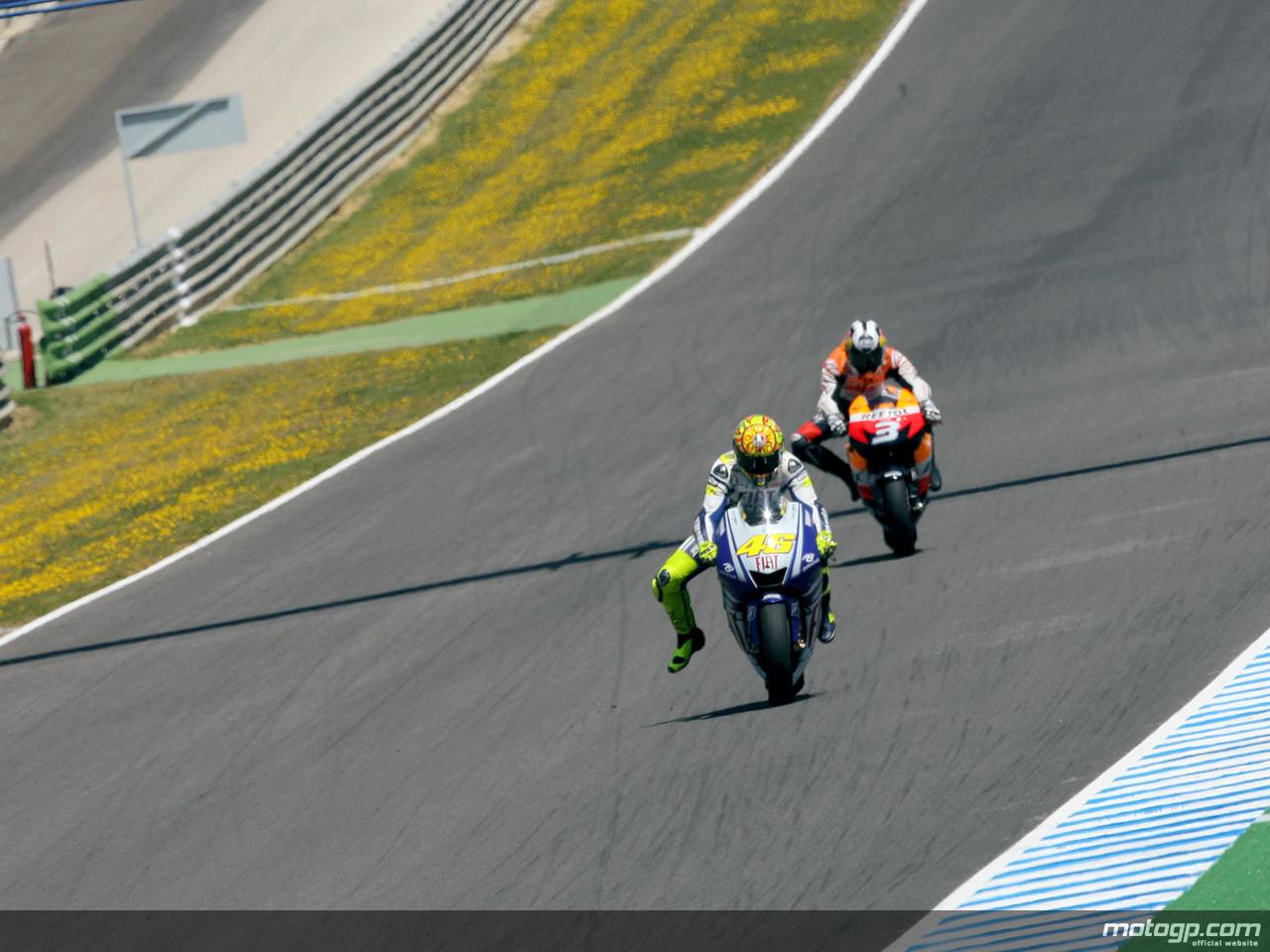 The Spanish MotoGP round was very exciting as expected…it was a furious battle between Pedrosa, Rossi, Stoner and Lorenzo, but despite the home field advantage Pedrosa had, Rossi took his first win of the season beating Pedrosa on his home land.
Pedrosa started strong with his trademark "Strong Start" and led the race for the first 17 rounds, but Rossi took the lead after that and never looked back.
The race also marked the first podium for Stoner at the Spanish track.