Let it POP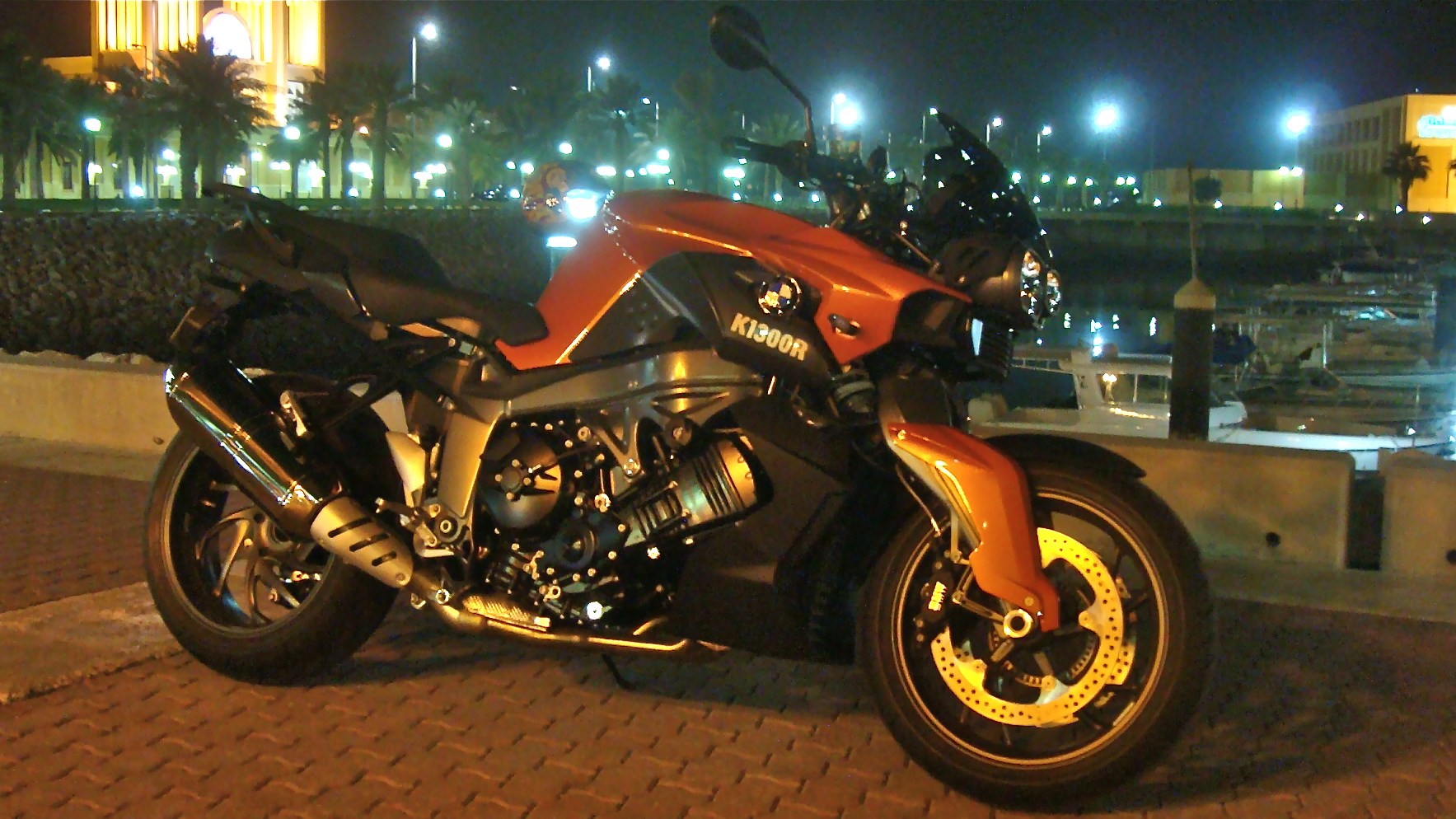 Its powerfull..very powerful, yet the power delivery is smooth and precise… size and looks are deceiving, and may lure you away from this bike thinking you may not enjoy riding such a big bike….but the K1300R goes way beyond its looks, it handles like a 600cc, has the power of 1300cc, and stops like noting i have ever ridden!!!
The onboard computer on K1300R offers a lot of useful info about the bike and its components like tire pressure, ABS and ASC status..etc.. if you can memorize all the symbols and the way they flash.. fast flash, slow flash, no flash, lights-up red, lights-up yellow..etc.
Automatic Stability Control is a new feature that i did not have the guts to try yet..it intervenes and reduce the torque applied to the rear wheel once it detects a degree of instability like a sliding rare wheel….don't worry about the bike skidding just squeeze that throttle at that curve and let the ASC take care of it.
Shift assist is yet another kick ass feature…forget all about the clutch and shift up clutchless at any speed, its like a Tiptronic gear box…the thing is so damn quick and seamless…and oh and that backfire pop sound coming from the exhaust evrey time you shift up gives you the feeling of a turbo charged engine…its like POP POP with every gear shift…just grasp that handle bar, twist the throttle, hold on to dear life and let it POP.
The K1300R is a powerful razor sharp bike, but can be as mellow as a BMW 7 series when you want it to be.
POP POP.