Sharing is caring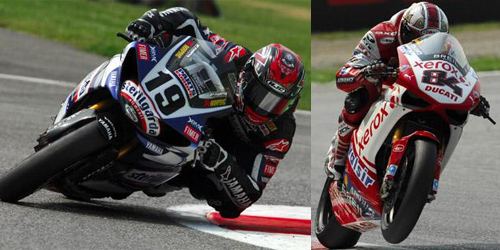 Michel Fabrizio (Ducati Xerox) and Ben Spies (Yamaha World Superbike) shared the wins at one of the most exciting Superbike rounds in Monza today.
Fabrizio won race 1 after Spies ran out of fuel meters from the finish line…in race 2 Spies dominated from start to finish and after a few laps cruised alone to the checker flag.
Noriyuki Haga (Ducati Xerox) crashed in race 2 after being hit by a bird, BMW Ruben Xaus finished in ninth place.