Strategic thinking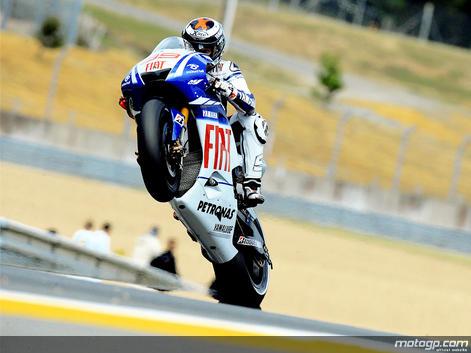 Today's race was more like a chess game than a race, the wet track made the riders very cautious most of the race….the only action in the race was between the two Honda team mates towards the end of the race.
Lorenzo's calculations were best, he decided to stick to the wet tires and increase the gabs until the time was right to go in and get the slicks..he was the last rider to go into the pit, Rossi had pit diarrhea… he spent more time going in and out from the bit than on the track.
A replay of round 2 of the world super bike will be showing today on Jazeera Sport 2 at 20:00, hope that will have some action.