Stoner break's the rule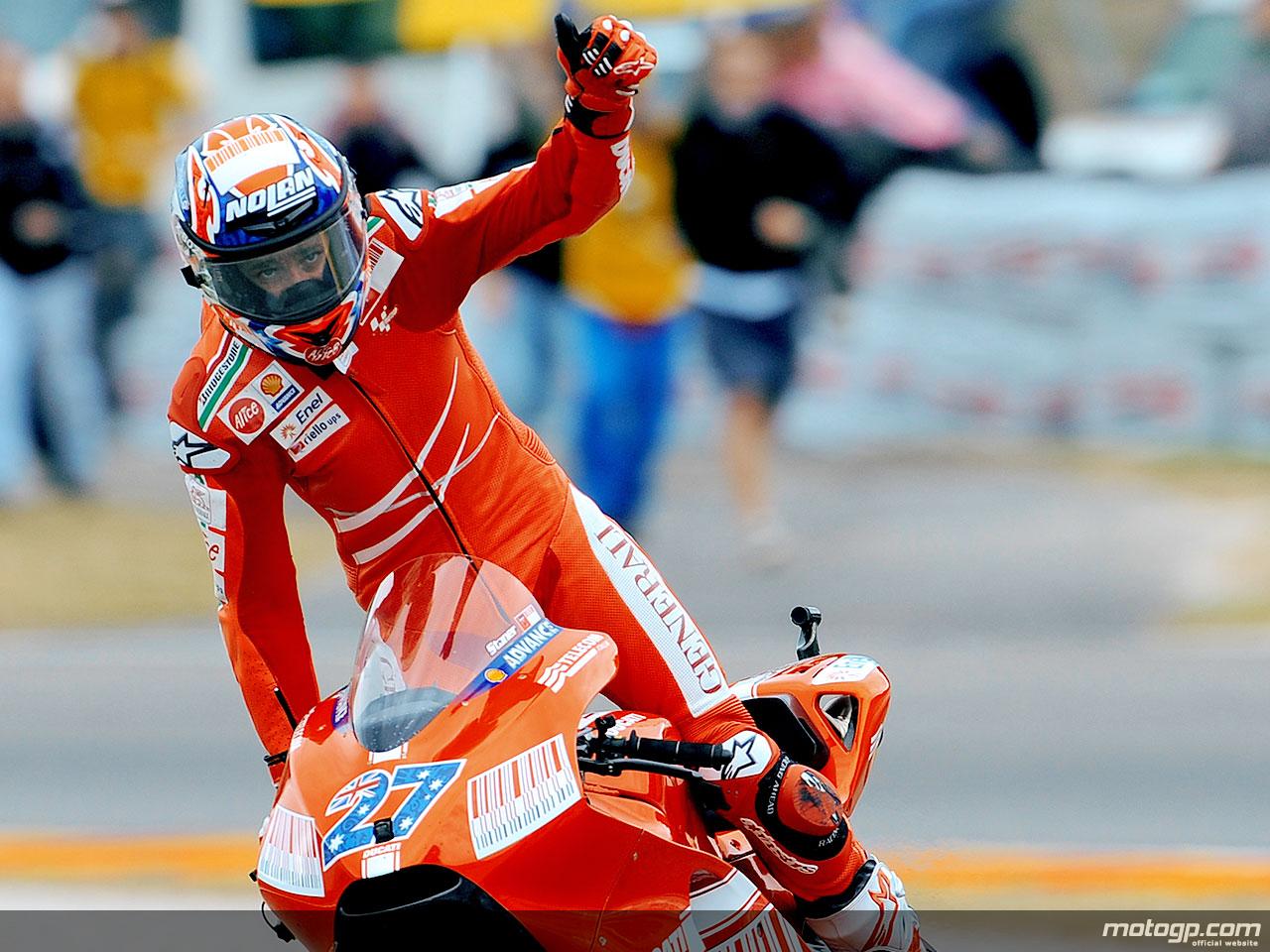 Mugello is the track where Ducati test and develop their MotoGP bikes, until yesterday the track was dominated by Valentino Rossi since he was a Honda rider, but Stoner finally broke the rule of an Italian rider winning on Italian soil.
The track was wet and the race needed time management on when to change tires, Stoner, Rossi, and Lorernzo went into the bit at the same time….it was as if Rossi, and Lorernzo were waiting for Stoner to make the move.
Lorenzo crashed at the warm up lap but continued the race and finished third, Rossi came in second.
Pedrosa crashed out on lap 14 and was stretchered out, we just have to wait and see if he is fit to race at Barcelona-his home town- in two weeks.