واركب الحنتور…واتحنتر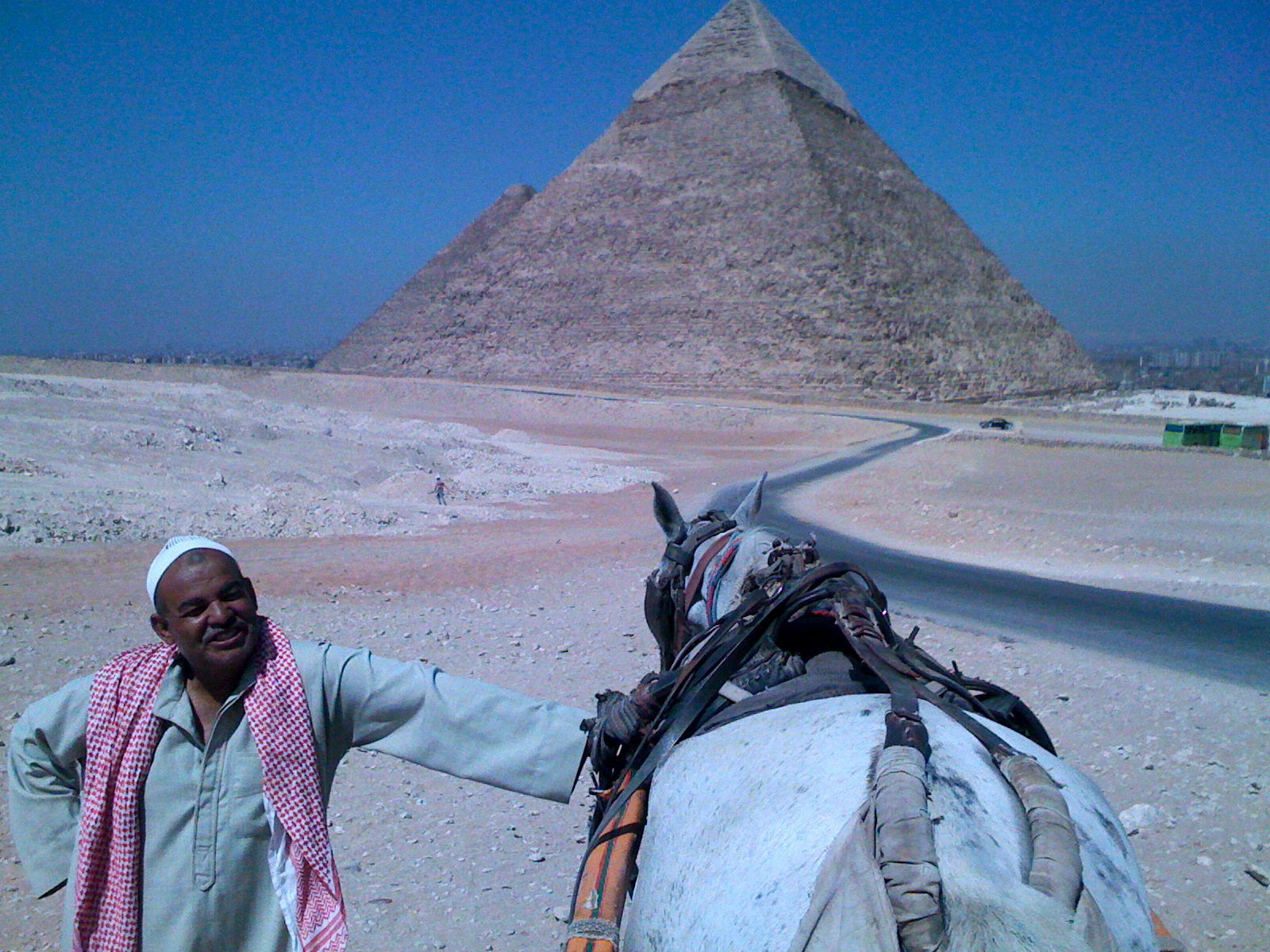 Cairo is very crowded and the traffic is awful, there is nothing to do in the morning other than visiting the Pyramids or the museum and this is what we did on Friday.
The best thing to do is to rent a Karta -Hantour- and the guide will show you everything and recite the history of the Pyramids-he can do it in 6 languages-, then he'll take you to a perfume shop..don't let them lure to any of that.. don't even go in.
Most shops start working at 11am up to 11pm…at night a different Cairo emerges and entertainment starts till early morning, you can either go to a Disco, watch belly dancing or just have dinner atin the Nile.
One of the good places to go for belly dancing is the night club at Samir Amis Intercontinental, this is where Dina performs…if you want to watch a belly dance performance make sure you go to the best places..anthimg else is crap.
The best mall is City Star -or Stars- it's huge, crowded, noisy, hot and like a maze.