Rea the raising star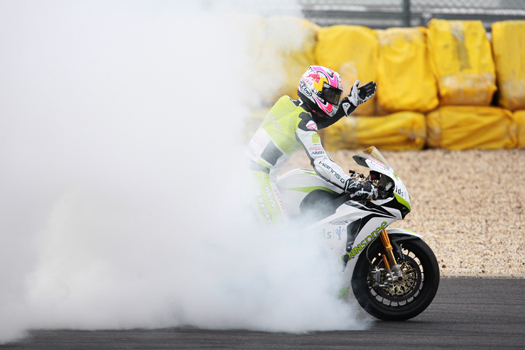 Race 1: Haga's start was best and he managed to lead the race up to couple of laps before the chequered flag when he made a slight mistake.. Spies cut loose and took the win. Makoto Tamada got into an incident with John Hopkins shortly after the start, they were both taken to the hospital.
Race 2: Haga did another mistake but this one costed him the race, and might cost him the season, he slowed down in the middle of a corner trying to go back to the race line but Rea was coming in fast… both made contact.. Haga fell and Rea claimed the podium.