Back to reality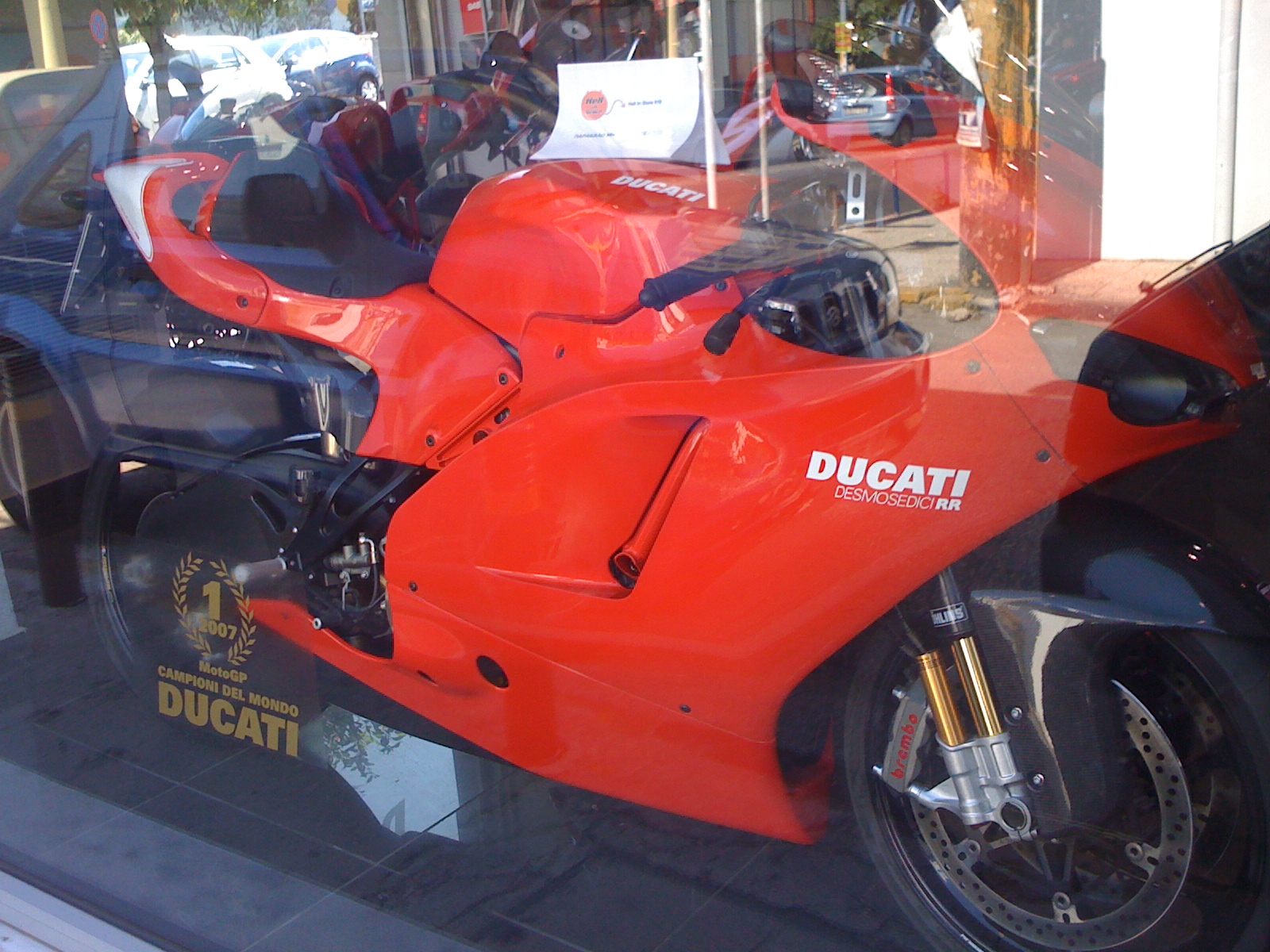 Watching all these bikers in Athens riding made miss riding a lot, and wanting to go back to Kuwait to ride my bike…the way motorcyclists ride in Athens is as if they are running away from a volcano, it doesn't matter if they are ridding a 1300cc bike or just the 50cc delivery scooter…they all ride with an attitude.
Am back in Kuwait now and can't wait to ride the beast, but unfortunately 2 of my friends crashed a couple of days ago, believe it or not they collided into each other…nothing serious just a couple of cracked rips, a broken arm, and a scare.
The above photo is for a used Desmosedici at a Ducati dealer in Athens with only 600km, they are asking 60000 Euros for it.