See you next season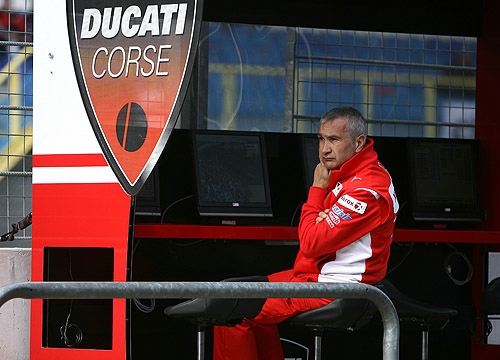 So the 2009 World SBK season is over.
We've won the constructors title, the Superstock 1000 category, have obtained 34 podiums with our Superbike riders and second and third place in the world championship. But it's not enough and we go without the "cherry on the cake". We believed that we could do it all year and until the last lap of the last race but unfortunately the rider's title has escaped us.
I want to thanks, however, all the members of the team and those people at home who assist us day to day. Noriyuki and Michel have provided us with an emotional season and an hour after the end of the championship they were already looking ahead to this week's test days, here at Portimao, in order to be even more competitive next year, to win a title that we lost by just a few points this time around.
At this point I would also like to address some comments that we have heard since the final race….Certainly, and we are well aware, that the decision to not stop Michel at Imola could have cost us dearly. But, after seeing how things went, I don't think that this is the right moment to evaluate that situation.
In race 2 today Spies was clearly in control, knowing that he had the potential to fight for the podium but realising that a fifth position would be more than enough to win. One should also consider that Nori took second position during the final lap and Michel could not have known what was happening behind him.
Having said that I want to underline that we have confirmed Michel for 2010 after he's achieved 15 podiums, including 3 wins and the third position in the overall standings behind the two "lions" Ben and Nori.
So, we'll be back, more competitive than ever, next season. See you then….
Davide