Safety gear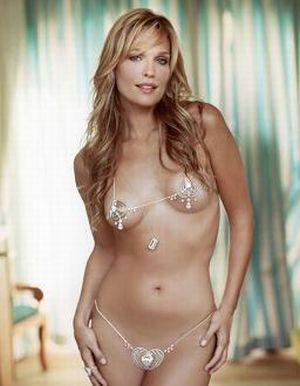 I have been asked so many times how come my riding gear fits me perfectly, especially the pants, my answer was: i lost a good chunk of my butt in an accident so i have a tiny butt and i workout daily to mantain my 32 waist which goes perfect with my 178cm hight..those who doesn't know me will think i look like a model, i say yes i do look like one, a model that has scars all over, and believe me i am a nightmare when naked..my scares start shining as soon as i roll up my sleeves ;-).
A lot of my friends are between 170-178cm tall and blessed with a Rice ass and a Coke belly, too lazy to workout, and can't find riding gear that fits without the need of alteration, and because its almost impossible to alter a riding pants they end up wearing normal pants over knee and hip protection.
I did some googling and found some brands that do have pants that with short length…here are some
Spidi Teker Short Leather Pant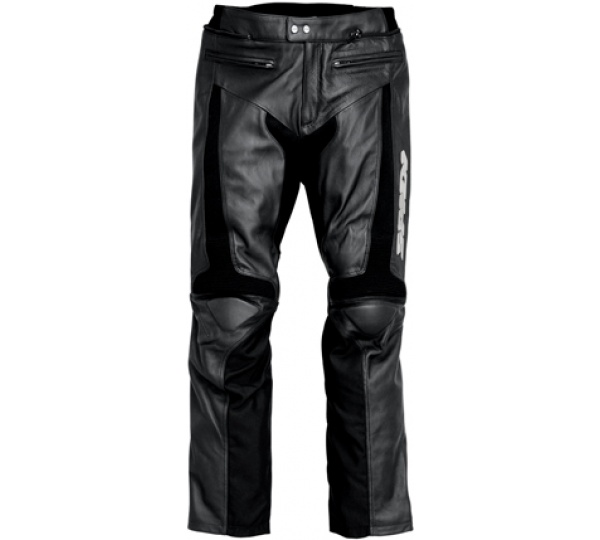 This pants comes only in short length.
Constructed from cowhide.
Removable CE approved protectors included.
waterproof.
Removable lining.
Joe Rocket Denim Jeans Pant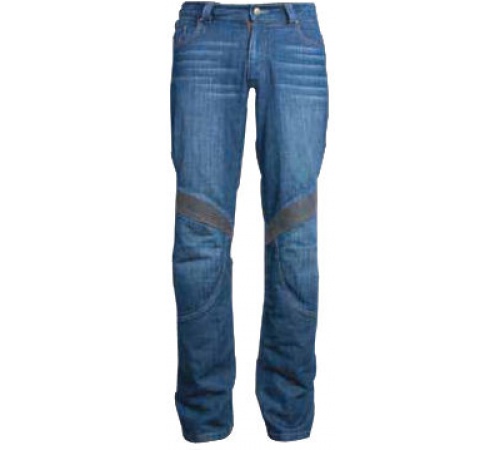 This jeans comes in regular and short length
14oz Heavy Duty Denim.
Reinforced stretch resistant woven DuPont Kevlar / Teramid.
Protective knee lining with built-in pockets for optional CE rated armor.
Stretch panels at knee & upper seat areas.
Cut for a comfortable riding position.
Inner cotton comfort & heat absorbant layer.
Available in regular and short lengths.
Teknic Rage Denim Jeans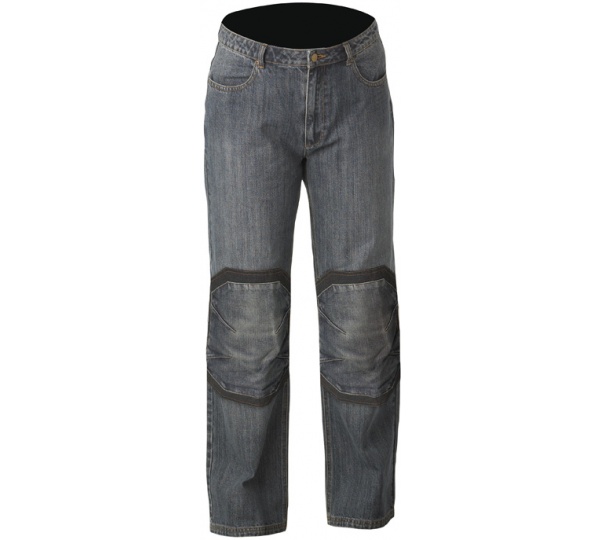 This jeans comes in regular and short length.
Denim baggy cut freestyle pants.
Unique features: Kevlar lined knees and seat. Double layered denim knees and seat.
Outershell Materials: Enzyme distressed denim
Armor / Fitment type: None (but has pocket in knees for optional armor to be fitted).
Specific Details: 2 large rear pockets. 2 front pockets. Zipper fly. Double and triple stitched seams for extra strength. Belt-loop waistband.
Icon Automag Leather Pants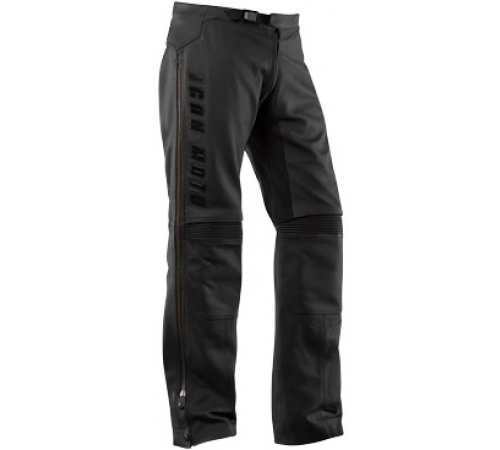 Comes in regular length but can be cut to length.
1.2-1.4mm premium grade leather chassis.
Removable/adjustable CE knee impact protectors.
Full length zippered legs for easy on/off.
Cam-over waist adjustment lock.
Relaxed fit for over-pant use.
Expansion leather knee panel.
These pants are sized to fit as overpants. If you wear a size 34 pant-buy a size 34 Automag Overpant if you intend to wear them over your jeans. If you plan on running commando-buy a size 32.
And here are  some suggestions for those blessed with a perfect body.
Joe Rocket Pro Street Leather Pant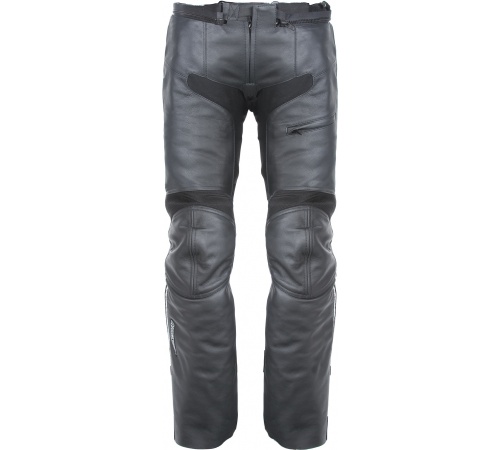 1.0mm to 1.2mm leather outer shell.
C.E. rated protectors in knees.
High density padding in hips.
Full Flex leg panels.
Pre-curved leg.
Removable and washable liner & padding.
360˚ plus 8″ zipper for jacket attachment.
Over boot cut.
Reflective stripe.
Spidi Adrenaline Jeans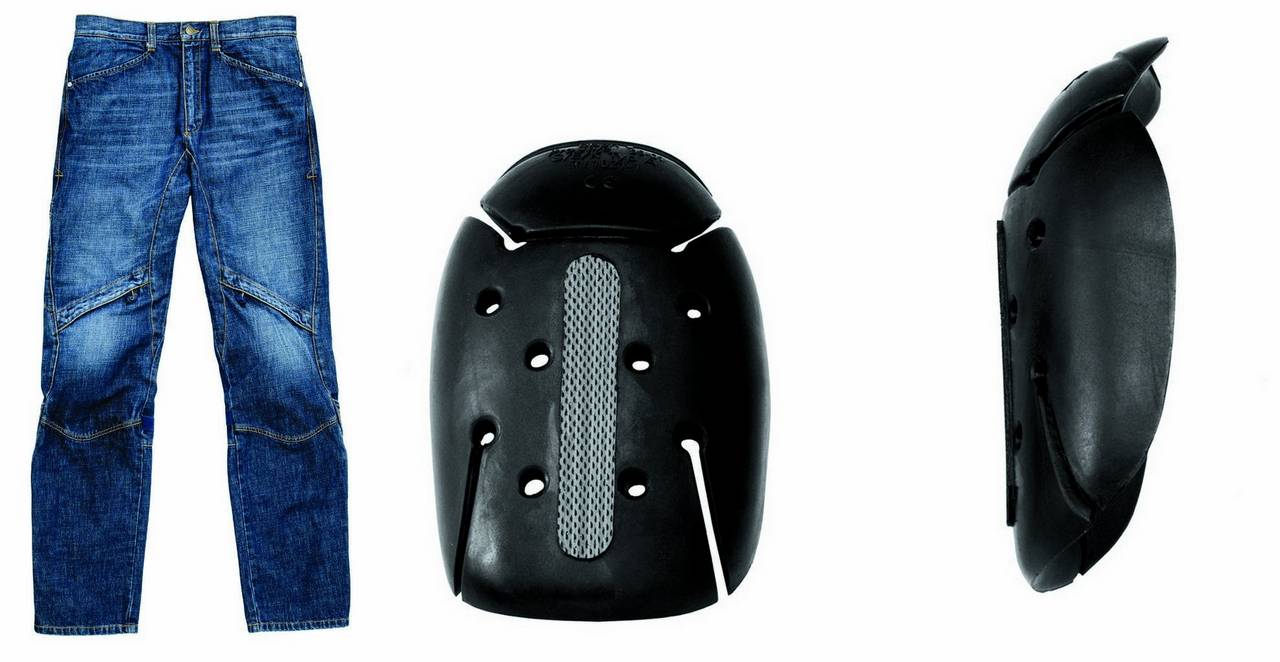 These Italian riding jeans are reinforced with Kevlar, and have proper CE armour inserts in the knees and hips, they will keep your legs in better nick should the worst happen.
Shift Torque Jeans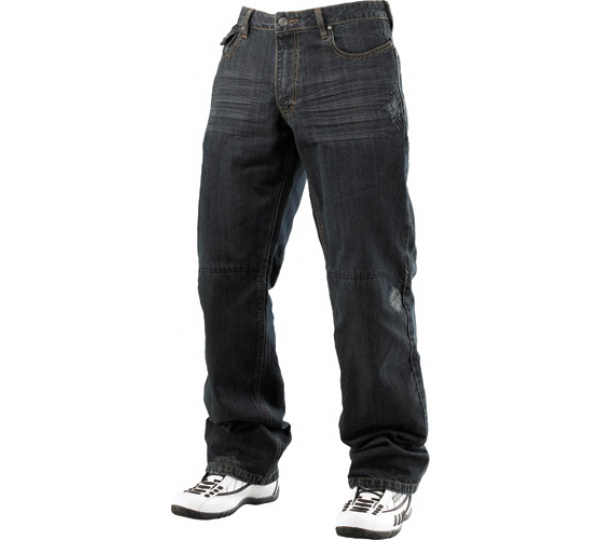 Durable 14oz. Denim provides greater abrasion resistance and protection.
Kevlar reinforced panels in the saddle and knee/shin provides maximum safety and abrasion resistance.
Cotton poplin reinforcement covers the Kevlar, providing a 3rd layer for comfort.
5-Pocket design.
Relaxed, ergonomic fit for comfort in the saddle.
Inseam grading from 28 to 36 for optimal coverage of the ankle on the bike.
Two progressive washes with additional appliques, grinding and treatments for unique styling.
Dainese Pro Short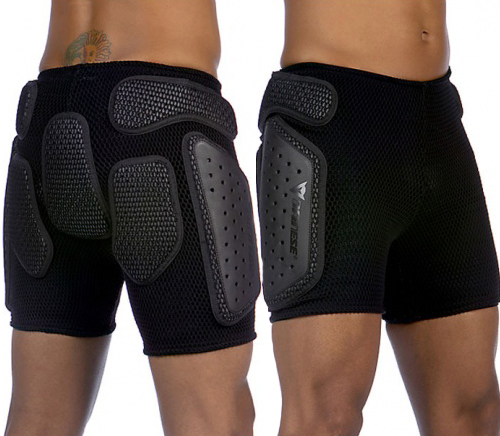 External polypropylene shell with perforated net structure.
Composite inserts.
Soft inserts.
Coarse-mesh elasticated Lycra trousers.
Personlay i wear the Shift Torque Jeans, the Dainese Pro Short under it, and Dainese Knee V protecters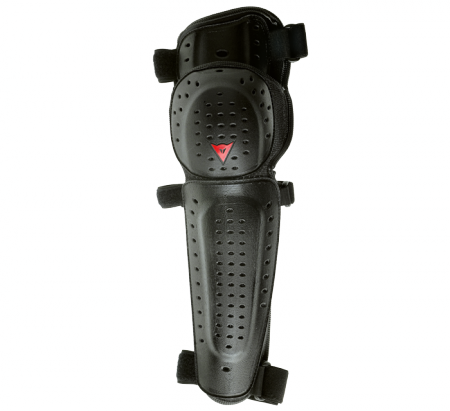 i have also ordered the Spidi Adrenaline Jeans, and also thinking of ordering the
Dainese Jacket Wave-V 2 Neck