A Master Piece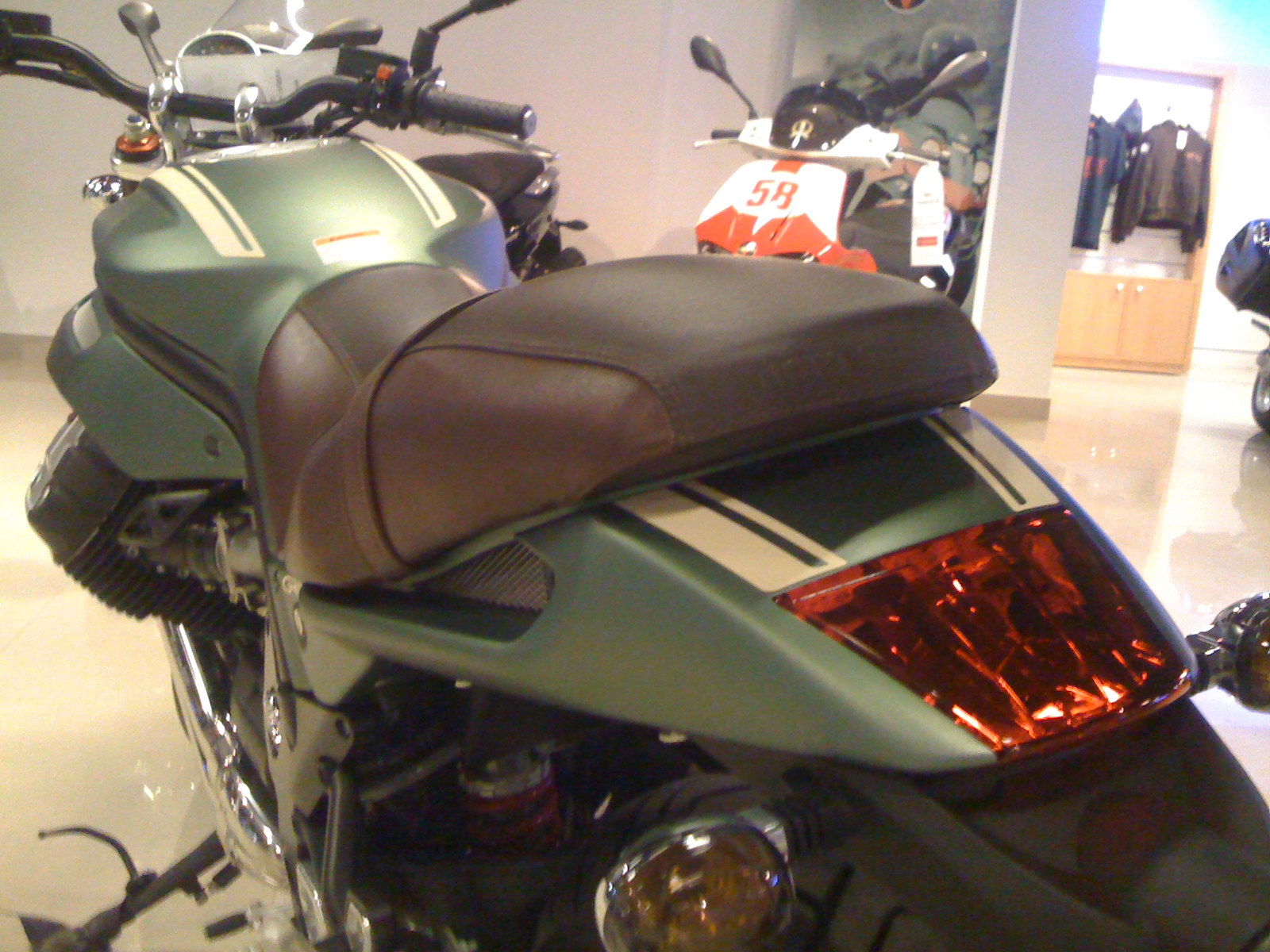 I visited Bike World showroom today to check if they got any newinteresting bikes, and i wasn't disappointed…they had the new spacial edition Griso, the  GRISO 8V SE.
The bike comes only in a matte green finish with race stripes that gives it a sporty look, a brown leather saddle with classic stitching, and to top up the classic looks it also comes with Alpina spoked wheels, these wheels are the best tubeless spoked wheels on the market and are race ready, i even upgraded my Duc with a set of their Tattoo line.. what surprised me even more is the use of floating discs breaks and calipers, a race technology that you don't usually see on a production bike.
This bike needs someone  with a very spacial taste to appreciate the name and the history of Moto Guzzi, someone that appreciate the good looks, someone with a character, someone that will look like the cherry on the cake when riding this master piece.
I hate the Italians, because all their creation constantly reminds me that i am not Jay Leno and i can't afford a grage like Jay Leno's Garage , and to own every bike you like would be like getting married to every beautiful women you meet….its never ending.
l think this Guzzi was born a classic, so if you like classic bikes then this one must be among your collection and you have got to see it in person to know what i am talking about.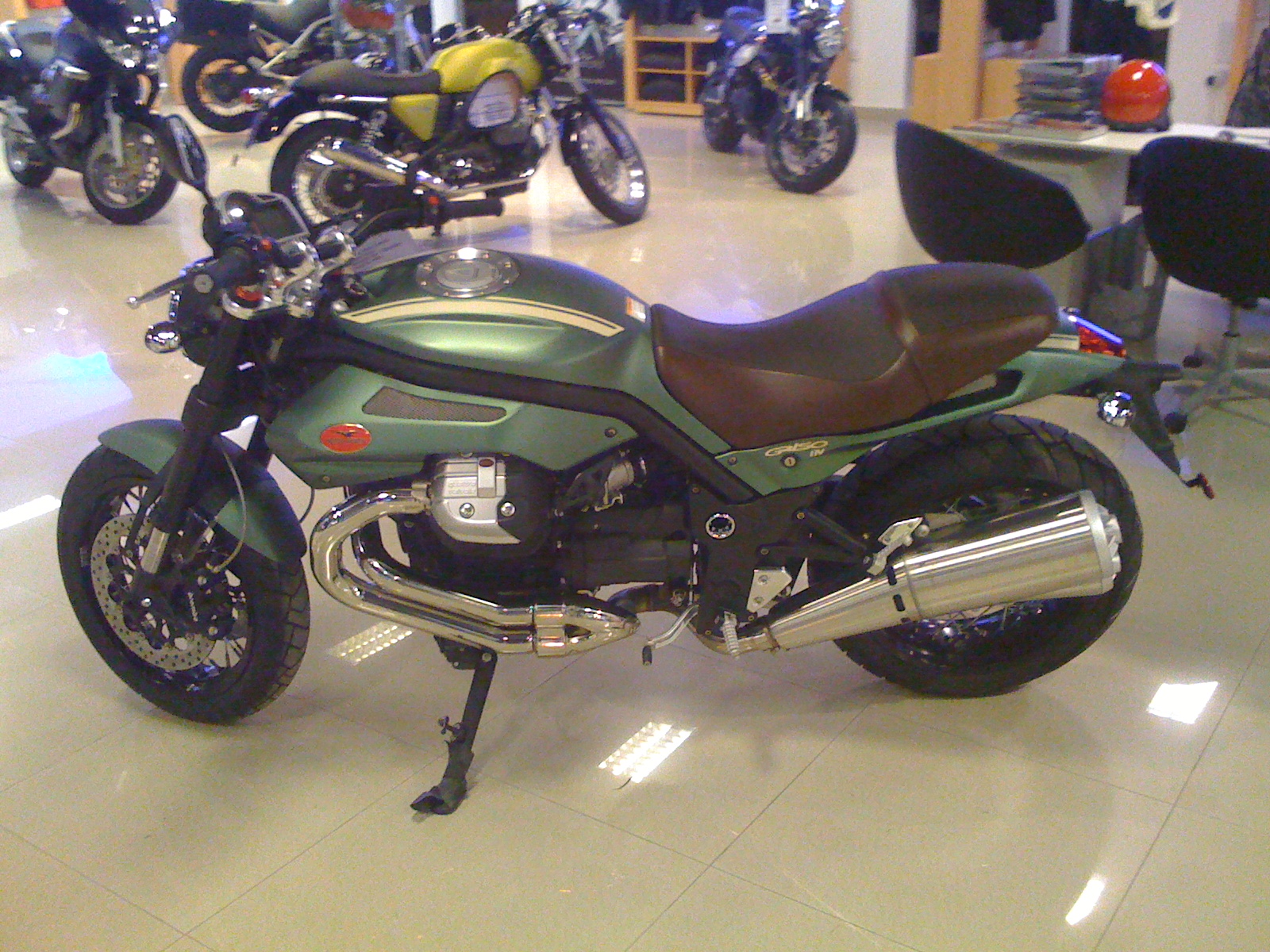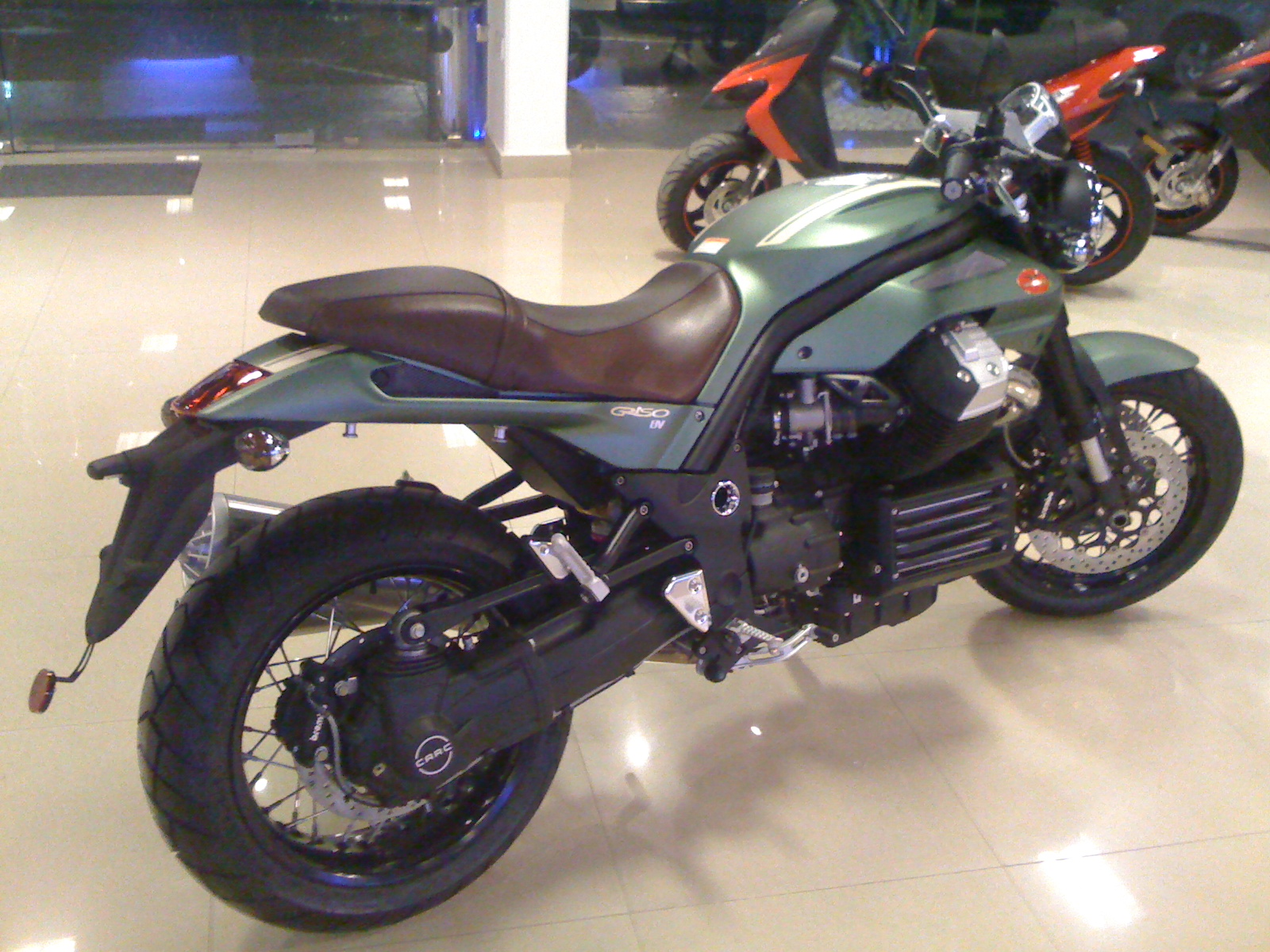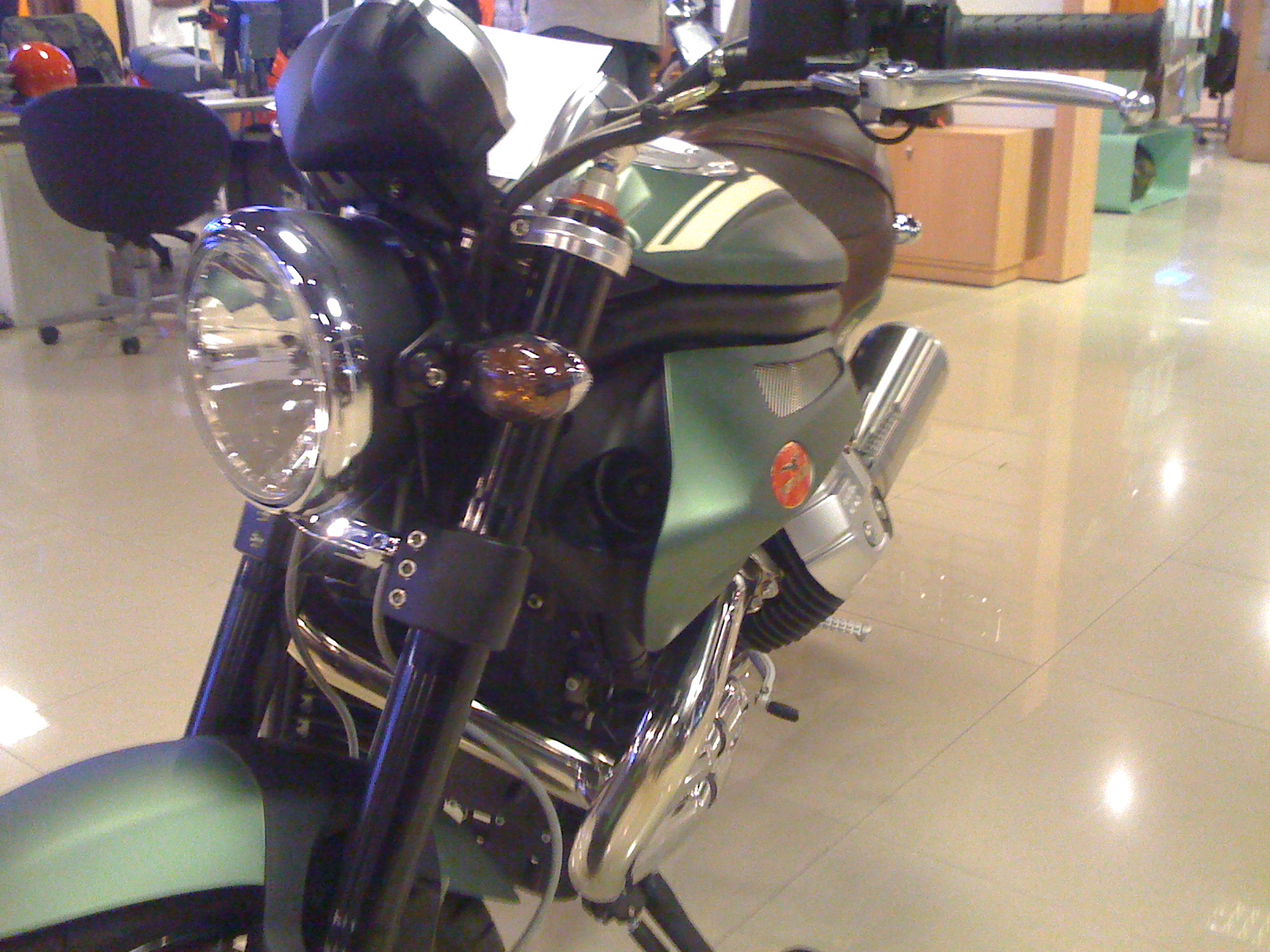 Click for GRISO 8V SE specs