The Frameless Motorcycle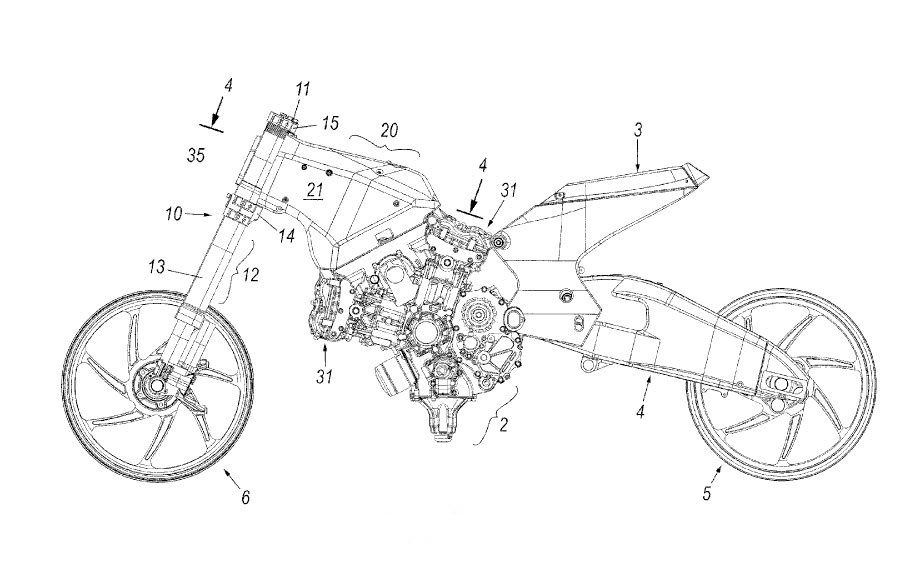 Ducati applied for the patent for a frameless motorcycle, the motorcycle front and back end will be bolted directly onto the engine !!!
This is what Ducati says about the new concept:
"A motorcycle comprising a propelling group or engine, a saddle support, a support for the rear wheel, and a front directional group comprising a handlebar integral to a steering headstock functionally associated to a supporting organ of the vehicle front wheel, wherein such front group is connected to a box-like body incorporating the function of filtering box, constrained to the engine and apt to support the latter by connecting it, therethrough, to said front directional group, said support for the rear wheel and said saddle support being constrained to the engine, the vehicle being not equipped with additional members apt to constrain said engine to such front directional group."
I guess soon we'll be sitting on engine heads…mmm, i wonder what are the side effects on male fertility.