California Superbike School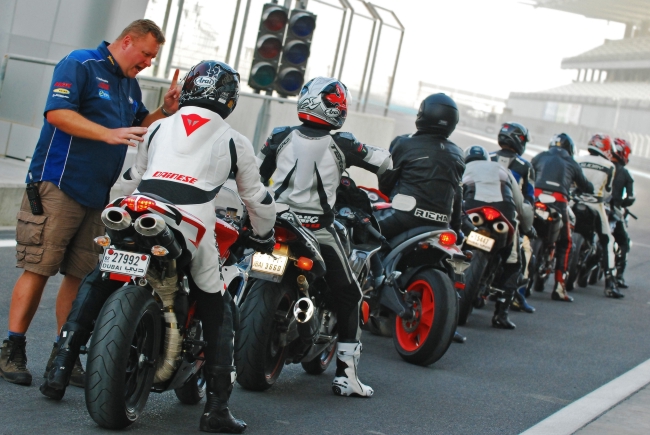 I always get emails asking about motorcycle riding training, track days, and advanced training…some emails are from people who never been on a motorcycle and others are from people who has been riding for years, for those who has never been on a bike before, there is TriStar Motorcycle Academy….they offer a 7 day training program that teaches the basics of motorcycle riding and safety, students will learn balancing, throttle control, breaking, and cornering…the skills learned is enough to pass the riding license test and get you riding on public roads.
After riding on public roads for a while, riders can either do track days or join a riding school to enhance their ridding skills.
One of most reputed schools is California Superbike School, and fortunately we don't have to go all they way to the US or Europe to attended any of their 5 programs…the school has been operating at the Dubai Autodrome for more than 5 years, and now at Yas Marina Circuit in Abu Dhabi, they offer 4 levels of  training and private coaching..riders can get their own bikes or just rent one from the school.
Check out their website.