Casey takes the podium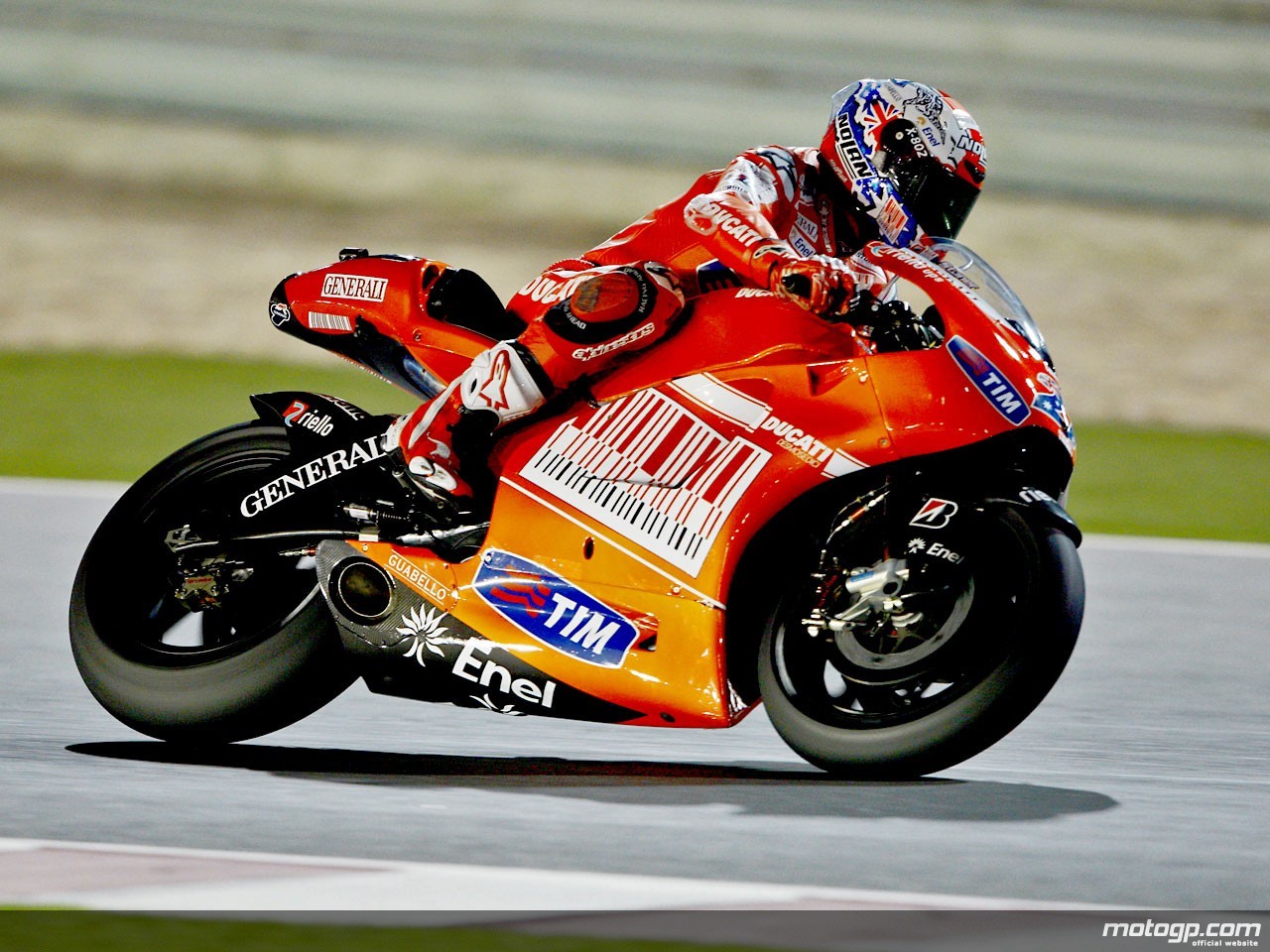 The dude is fast, and conspiracy theorists say: Losail circuit was built for the Ducati !!
Analyzing riders performance on different parts of the circuit one will find that Rossi was faster on the twisty parts of the circut, whereas Stoner was faster on the sectors that had more straights.
We just have to wait and see how the riders will perform when they face each other at
11pm
7:30pm
today -Jazeera Sport 2-.