The Motocross Babe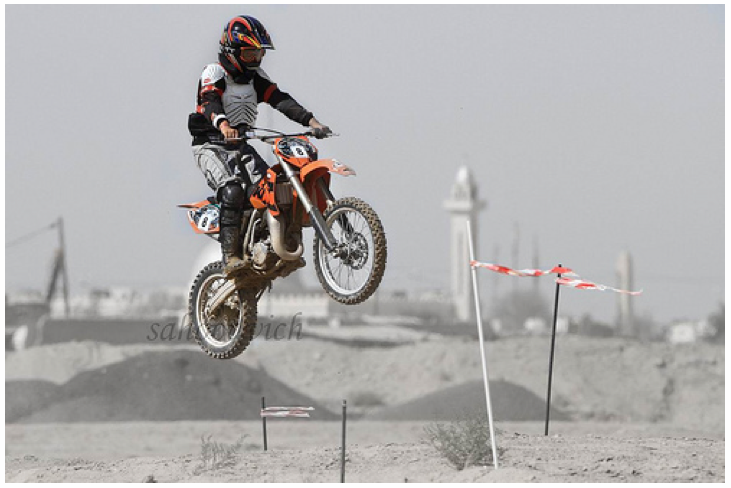 Ghada Al Faraj is young Kuwaiti female biker that has recently competed in the local round of the National Motocross Championship, i had a chance to meet Ghada and ask her a couple of questions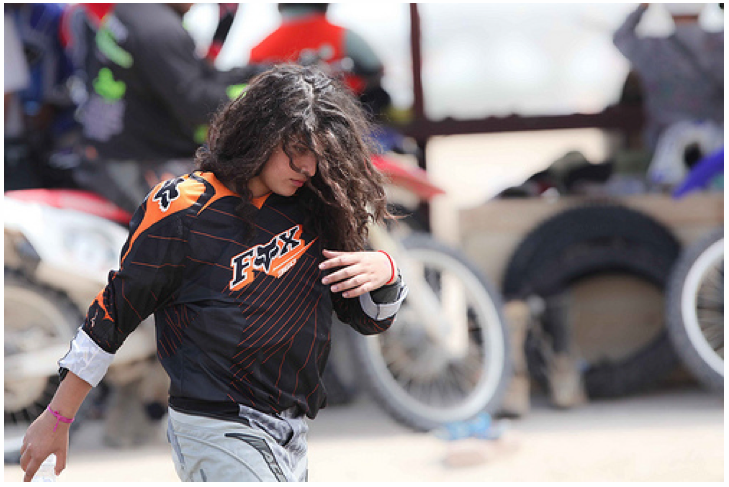 Name: Ghada Al Faraj
Age:15
Type and make of bike?
KTM, 85 cc, 2 stroke.
How did you get into riding dirt bikes?
Both my parents are bikers, and my summer job at TriStar was a huge inspiration.
What's the hardest thing about motocross?
From a girls point, it's competing with the guys and the high expectations from people being the only female.
What is it that drives you to compete?
The support from friends and family, i was never professionally trained but I wanted to learn more from the race.
Where did that competitive spirit come from?
My father.
What has been your greatest accomplishment?
Actually, finishing the race and not ranking last.
Do you have more fun racing the girls or the guys, in other words whose ass do you like kicking more?
Its been my first race and I was the only girl, so definitely it would be more fun racing with guys because its more competitive and I have the excuse of being the only girl 🙂
What would your dream race be?
Racing with girls, and a Kuwaiti girl whose my age.
Do other female athletes from other sports inspire you?
I was influenced by a couple of female freestylers.
What else do you do besides ride dirt bikes, hobbies, activities, travels?
I go to school!!
Is it difficult for women/girls to get sponsored to race?
I think its much easier for girls because girls' dirt biking isn't something you usually hear about especially around the Middle East.
Do you have any words for all the girls out there reading this?
Motor cross isn't just a guy's sport, so if you like a certain sport, nothing should stop you from pursuing it.
Is it fair to call you an adrenaline junkie?
Not really, I just ride because I enjoy it, but you definitely get a rush on the jumps and during the race.
Photos by Ibraheem Al-Sahood