The 48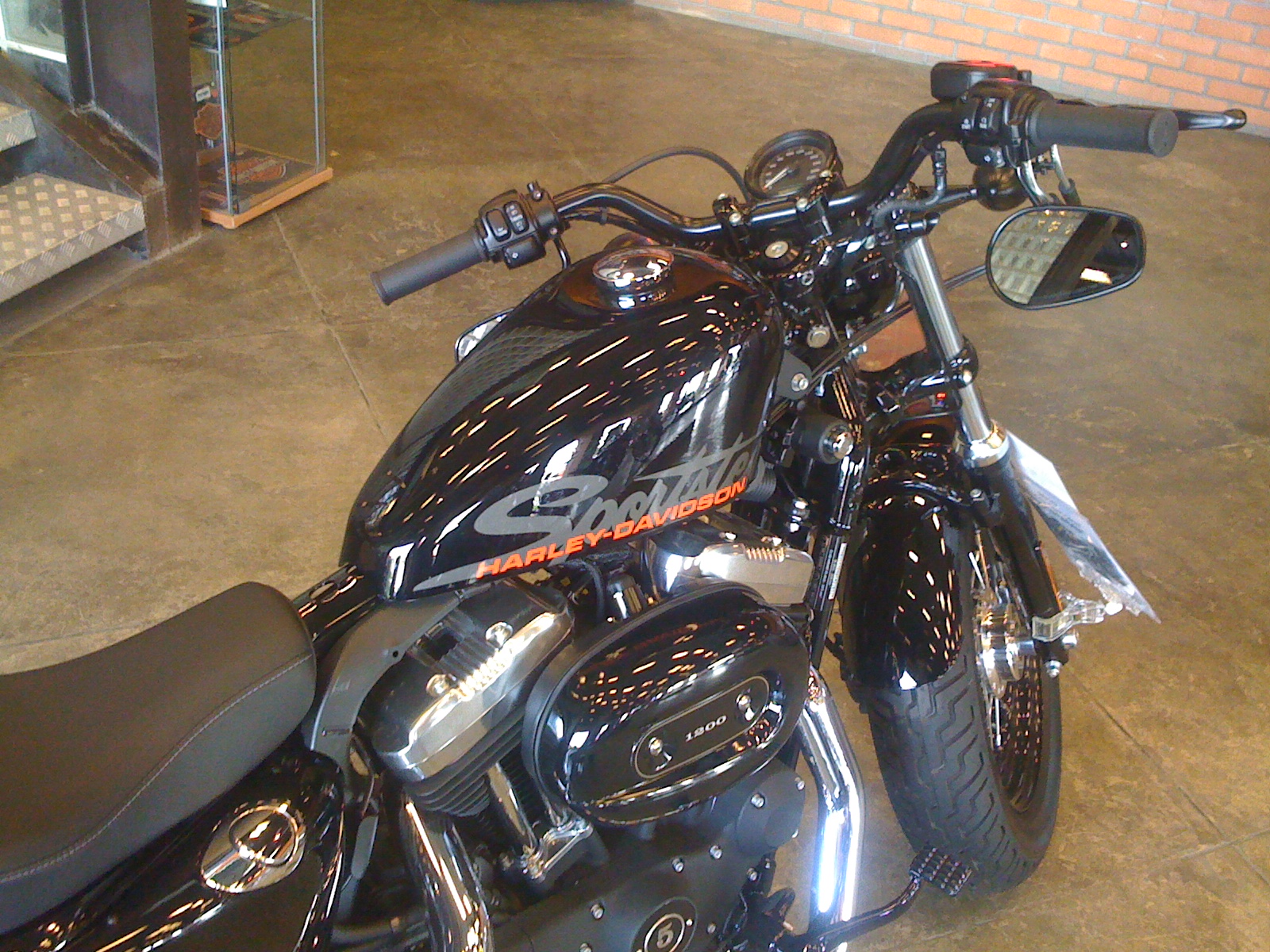 I was at the Harley showroom yesterday, and i was surprised to see the new Sportster 48, i posted about the bike back in Jan when it was first launched and i fell in love with it by just looking the photos.
I was hopping i wouldn't change my mind when i see it in person, as a lot of stuff  doesn't look as good in real life as they do in pictures….the 48 did not disappoint me the bike looks even better than the photos with its skinny fuel tank, balloon tyres, under the handlebars mounted mirrors, shorty front mudguard, and low height single seat.
Although the bike comes in three classic paint options, they only brought the black… i really like to see the gray and the orange.
I believe Harley did a good job with the 48, and if you're shopping for a real retro then look no further.