Haslam triumph in Kyalami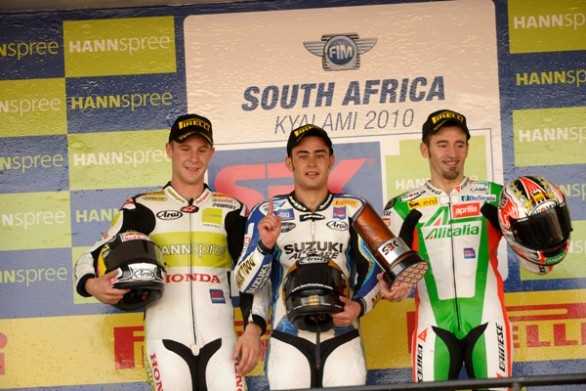 In Race one Fabrizio on the Ducati took an early lead and was having fun and kept us amused with his slides in and out of corners, it was like watching a stunt rider performing high speed stunts.
Although Fabrizio won race one of the Kyalami round, but the real worrier was Haslam on the Suzuki…he was the star of race one and two, battling against the rookies -Rea- and the geezers -Biaggi- he manged to snatch race two from Rea at the last lap, it was a prertty intense fight.
Manufacturers standings : SUZUKI 222,  APRILIA 213, DUCATI 185.