Lorenzo snatches the win from Rossi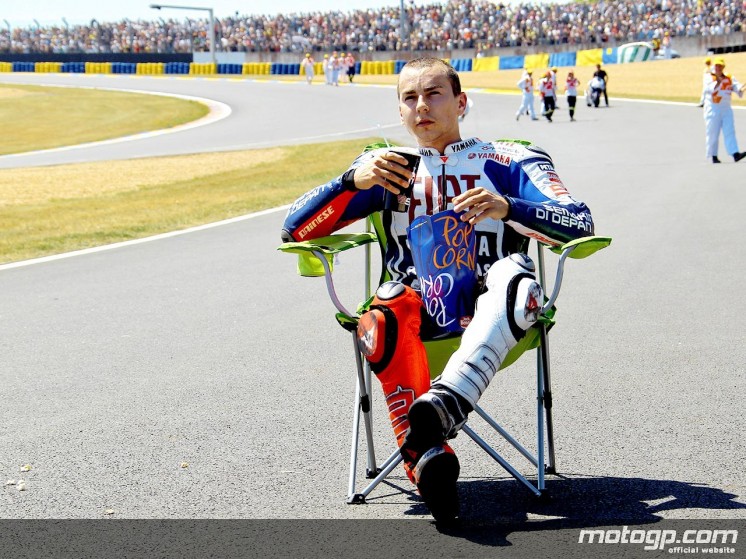 All he had to do was to overtake Rossi and things just fell in place after that, this is what he had to say:
"Passing Valentino wasn't so easy because he was braking so deep and I had to be very patient, something that I might not have managed one year ago! Finally I overtook him but I didn't expect to be able to get away like that. My bike and Bridgestone tyres just felt so good and it wasn't difficult for me to keep this pace up."
The real battle was between the two Honda team mates Pedrosa and Dovizioso, Dovizioso managed to steal the third place at podium from Pedrosa at the final lap.