Shake that…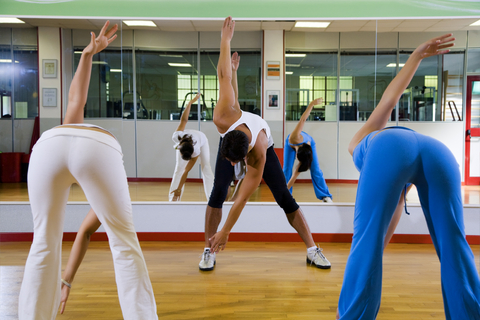 Just came back form a track evening at the Autodrom in Dubai.
It was a open pit evening from 7-9pm, meaning you are not restricted to the 20 minutes sessions… you can go into the pit and back to the track whenever you like.
Since we came all the way from Kuwait, we didn't want to waste anytime on the bit and we were doing lap after lap after lap in around 50% humidity and a 40c temperature -with leathers on-….we only rested for about 15min when one of the riders crashed and they had to remove his bike of the track and check the track for any oil spell.
Did we learn anything this time?
Yes we did, a lot…but the most important thing is that we need to be in a top physical condition to enjoy the track, it was so hard moving our butts from side to side after a couple of laps.. so we decided to start doing Aerobic classes… apparently all the treadmilling and weight lifting we have been doing for years is worth nothing on the track.