Vale is out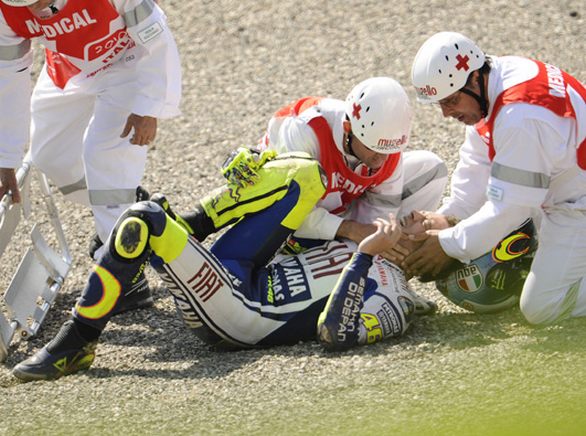 The crash Rossi had yesterday during the practice session left him with a broken tibia and fibula of the right leg, he was operated on for around 3 hours and the surgery was a success…the doctors used Spinal Block (epidural) insted of general anesthesia which means that Rossi was awake during the surgery and can see and hear all the cutting and drilling to his leg but without feeling any pain.
The bad news is that he will be out of the track for around 5 month, so today's race at Mugello will be with out Rossi.
Race start at 2:30pm on Jazeera Sport +3.