Love at first sight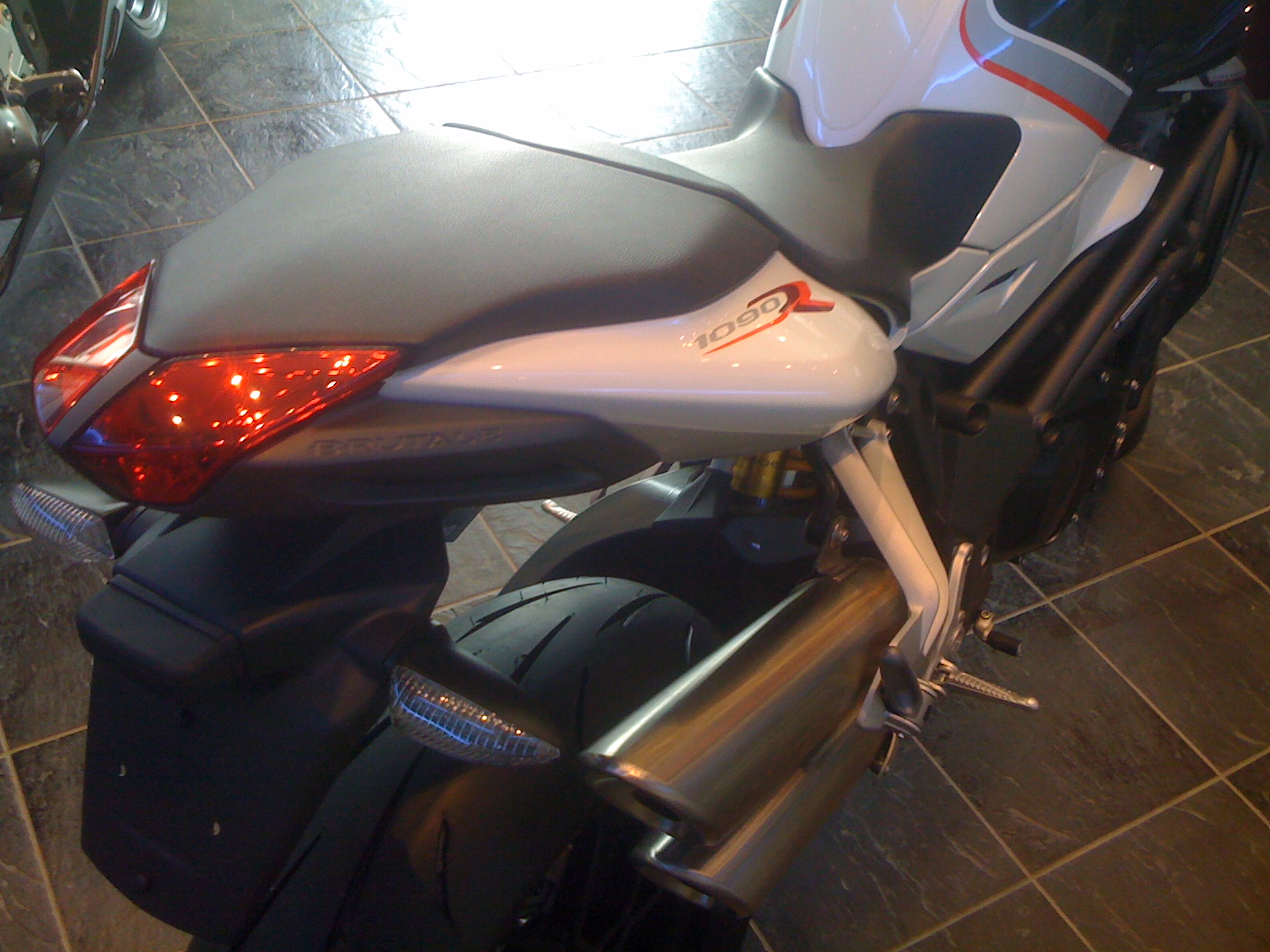 By our friend and blog contributor Jerry.
That was the feeling when I first set foot in the modest showroom of MV Agusta KUWAIT, seeing the all new 2011 Brutale 1090RR setting in the corner looking for a new bike fanatic owner…..could it be you? i hope not, coz i like to have it for myself…if not lets hope the owner will be a friend and as a result i can take the bike for a spin and write more about this nice peace of art on wheels.
Riding bikes designed by a living legend like Massimo Tamburini is something nice, and owning one is the ultimate.. the bike has new ergonomics, taller chassis with a longer wheel base to keep the front wheel on the road, and adjustable foot pegs giving the rider more space.
I didn't get to hear the Brutale sing or act as the key was hidden away from people like me, go and have a look for your self and if you have KD 5750 to spare then buy it and send me a MSG then you'll be my friend :-).