BMW Soft Bag 2 -Large-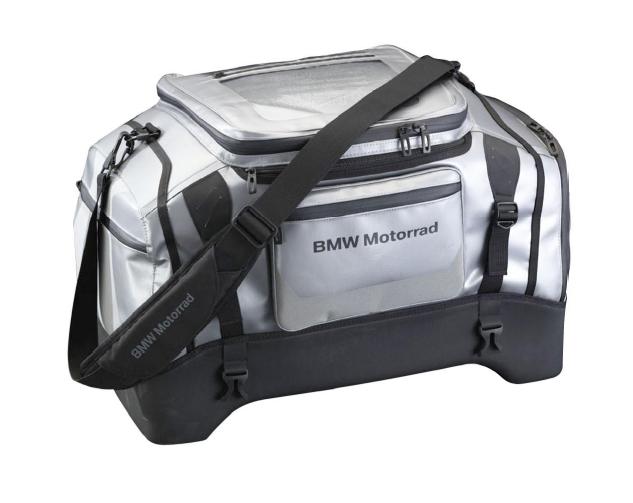 I'll be going on a little bike trip next week, and i needed a bag to carry my stuff so i got this BMW bag…its a 55 liter soft bag with a semi hard bottom.
Its water proof and can sit on the pillion seat or on the luggage rack and strapped to the bike chassis, it comes with 6 pairs of straps -different sizes-, sidetop pockets, light reflectors, and a shoulder strap.
In case you need to know, i easily stuffed it with 16 t-shirts, 3 jeans, 3 shorts, 2 swimming shorts, 10 underwear's, 3 pairs of shoes, a Flip-flop, socks, laptop, camera, chargers, toiletries, and the travel documents in the transparent upper pocket.
I like the quality of and design of the bag that i also got the smaller one -30 Liters-.