Check Out…Check In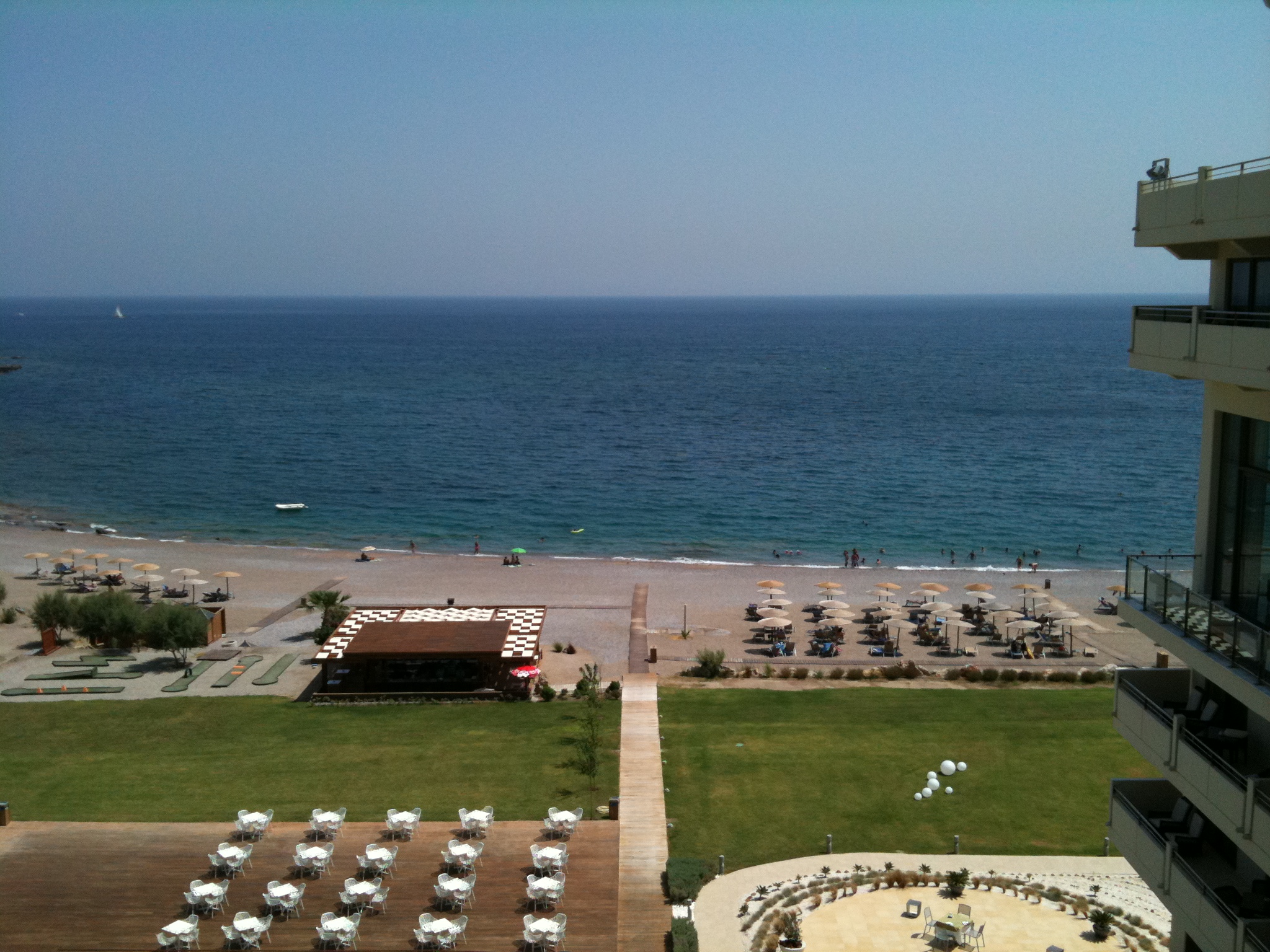 We've been having problems with the B-King, one of the cylinders keeps burning the spark plug, so we had to find a mechanic to fix it.
We found a shop that specializes in Suzuki, so we had to extend our stay until the bike is fixed….the hotel that we were staying at couldn't take us for 2 more nights as they are fully booked..so we left the bike at the shop and and went back to check out and find another hotel.
We hard a hard time finding a vacancy, as all the hotels are fully booked!!!! but finally we managed a room at the Elysium Resort.
The  Elysium is much more luxurious than the Apollo and they gave us a Handicapped room – i guess we both looked like ones- which is much bigger that regular rooms…and it had a great sea view.
Next day we wen to check on the bike,  and the mechanic said had faulty injector, there was no spare parts at the island and the main dealer in Athens is closed until September…but the mechanic was able temporarily fix it…..he replaced the iridium spark-blug with a regular "dual spark" spark plug which is a bit more heavy duty than the iridium ones but less performance, he also synchronized the throttle body.
The bike is running fine now, but we will call a friend in Kuwait and ask him  to DHL us a fuel injector once we reach our next destination….replacing the injector should be easy and we could do it ourselves.