Good morning Bodrum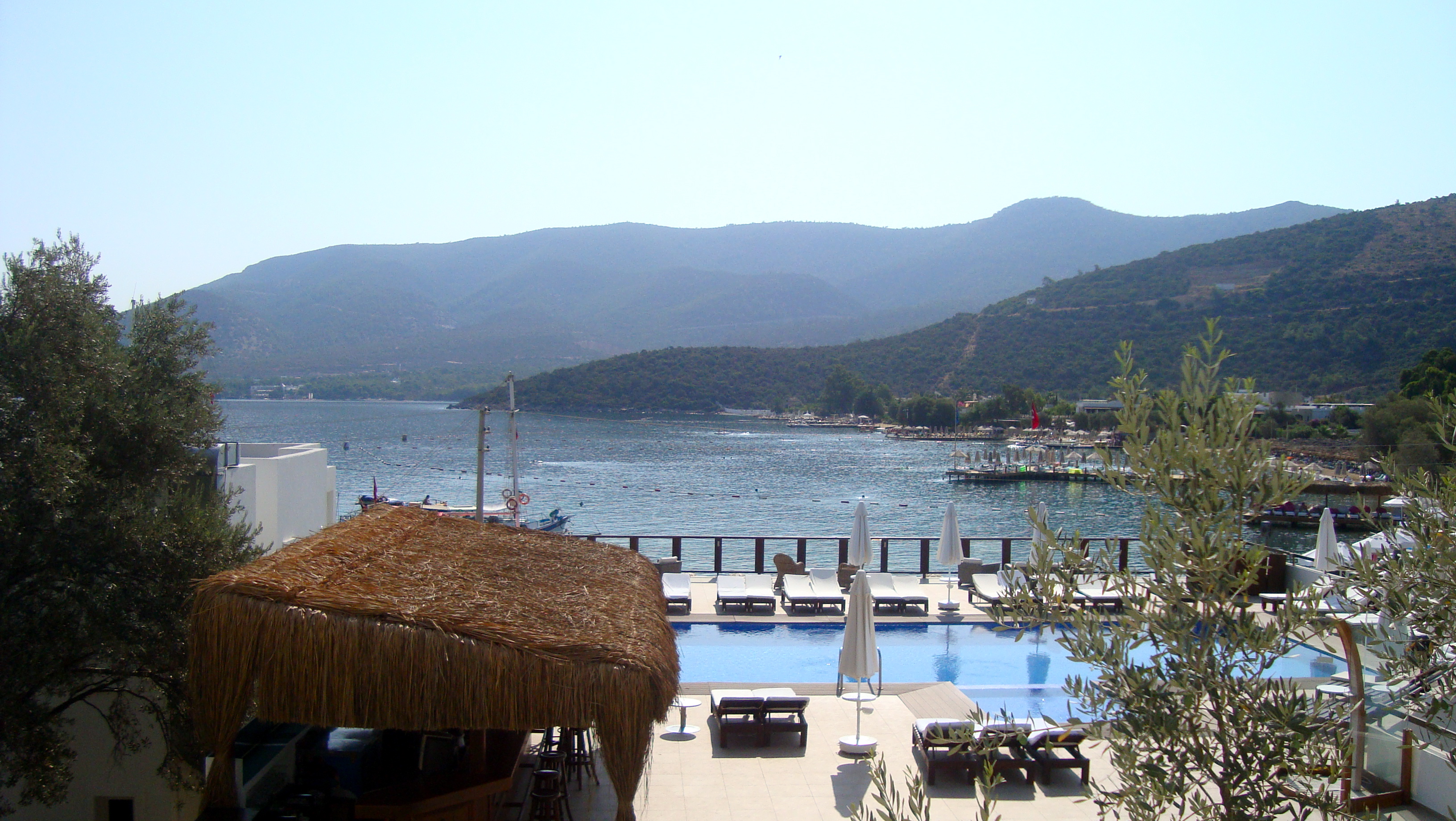 We left Rhodes, Greece yesterday… spent the night in Marmaris Turkey, woke up early the next day had breakfast and headed to Bodrum.
Arrived at Bodrum at around 10am, while we were looking for a hotel…a guy with in his car with his girlfriend horned and asked us to follow him…he looked cool so we did, then he stops and introduce himself.
His name is Tamer and he is the president of Boadrum motorcycle club, and another club in Istanbul -i forgot the name-.

He insisted on inviting us for a drink, so we accepted…Tamer just came back from a 37 day trip on his Yamaha FJR1300 from Turkey thru the Greek islands all the way to Denmark.
We asked him if he could help us finding a hotel with a scure parking area for the bikes, he made a couple phone calls and took us to his friend's hotel, Sina Hotel is a nice 66 rooms brand new hotel that just opened a couple of month ago directly on the beach…its at Torba bay, just a 3-4km from downtown Bodrum…. Bodrum has lots of bays and all the beach hotels and resorts are on these bays.
The hotels at Torba bay are nice and luxurious, the sea is great and the weather is nice with a gentle wind.
Tamer gave us his number and asked us to meet him later in the evening to go out… so we spent the day at the beach, then went for afternoon ride and later headed downtown and spent a great night out with Tamer and his friends.
-what happens in Bodrum stays in Bodrum-