Ducati dominates Imola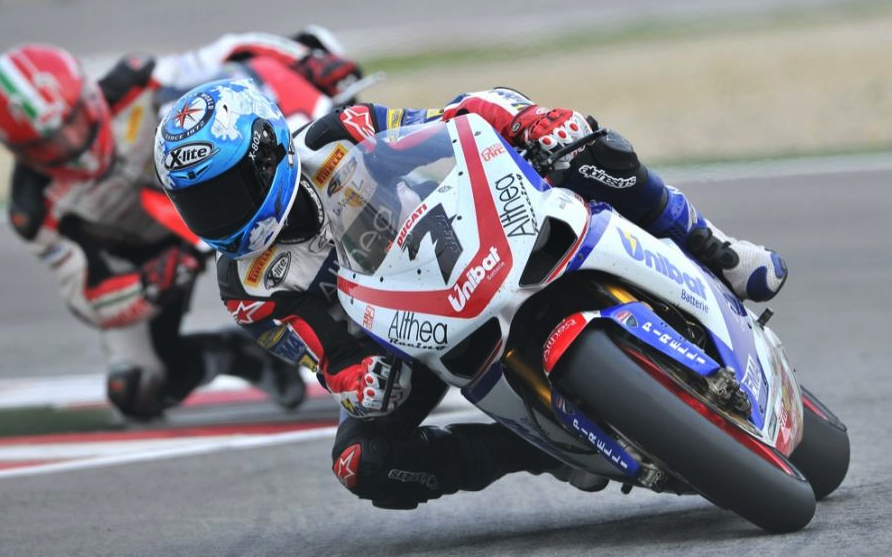 But Aprilia claims the championship….what an exciting race it was, in race one Ducati claimed the entire podium and in race two Ducati claimed the 1st and 2ed positions.
Checa on the Ducati and Sykes on the Kawasaki gave us a great show, i have never seen a Kawasaki performing that good before….on the other hand Biaggi did not do much in this race as if he was certain of the championship…and a mistake from Haslam gifted the championship to Aprilia.
The final round will take place in France on Oct 3ed. and it will only rearrange the manufacturer standings a bit.