Jap Art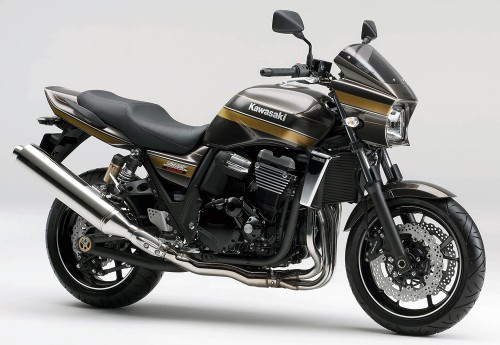 Again Kawasaki keeps the good bikes for the Japan market and send us only the lousy ones, the ZRX1200 comes with 2 new color schemes this year..a Dark green with light green band, and a dark brown with light brown band.
Powering this classic a 4-stroke liquid-cooled, DOHC four-cylinder engine, with a total displacement of 1.164cc that pump 110HP at 8,000 rpm, and a 107Nm of torque at 6,000 rpm, the bike weighs 246kg.
I would love to get my ass -or what's left of it- on one of those for a Friday morning blast, but unfortunately this bike wont be going anywhere outside the Japanese market.