Taste the adventure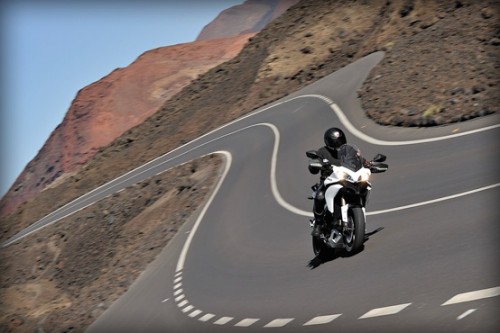 The Multistrada Travel Experience is an exclusive journey that let you explore places, cultures and thrills in the most intense, exciting way possible. Six sensational adventures from the splendid cities of central Italy to mountain trips in the heart of the western Alps; from the discovery of boundless Australia to Californian on-the-road dream rides.
1-Austria, Germany, Switzerland, and Italy
2-Spain and Morocco
3-California
4-Italy tour
5-Spain and Portugal
6-Australia
These rides that have the strength of Ducati passion and organised by Edelweiss Bike Travel, a motorcycle tour operator with over thirty years' experience.
For more info on bikes, routs, and rates download brochure, for booking contact :
Edelweiss Bike Travel
Phone +43 5264 5690
email:worldtours@edelweissbike.com
Web: www.edelweissbike.com