Sky Walking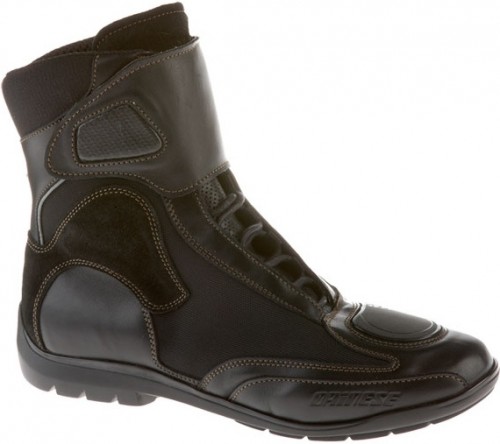 I like Dainses products a lot, their designs are elegant and timeless,  i bought my Dainses Quito shoe 3 years ago and since then i hardly worn any of my other riding shoes, the Quito is very comfy and has all the protection that you need for normal street riding.
But after three years the Quito started to show some signs of wear, and its about time that i get a new one so i decided to get the Dainese Sechura, the Sechura is a warm weather touring boots, its stylish, has gear change guard, non-slip sole, ankle protection, and 3D Bubble air liner thats makes it better ventilated than the Quito, which used to make my feet sweat even when the weather is cold.
I have been wearing the Sechura for the past week and am very happy with it, it feels like you have an AC unit inside the shoe and with its SkyWalk sole you hardly feel your wearing a riding boots.