You're never too old !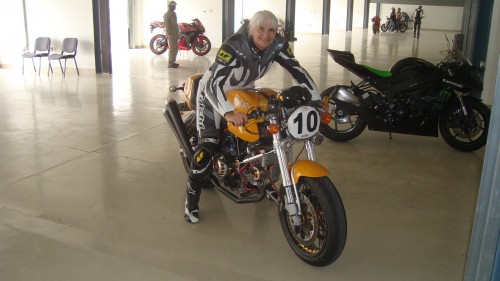 Me and a friend are in Doha for a track day at Circuit Losail, we arrived yesterday had Mundi "مندي" for diner in a Yamani restaurant at Souk Wagif then went back to the hotel to get some sleep so we can wake up at 6am for the track, anyway we couldn't sleep before 3am…i guess it was the Mundi effect.
We just came back from a 3 hour track day, all i can it was thrilling and tiring at same time…we are going for a swim now.
The lady on my Bumble Bee is Jacki a 58 year biker, she rides a Ducati Monster and can make you feel ashamed of your riding skills.