Kuwait Rally Day 1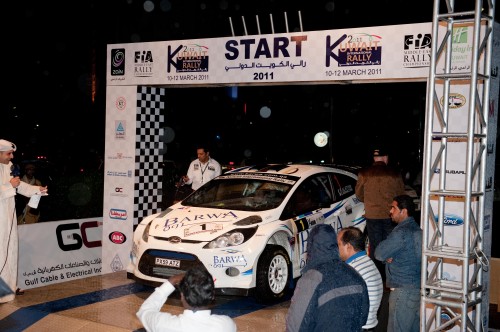 It started with me waking up at 7am -it wasn't easy i can tell you that- !
I headed to Costa Coffee Bidaa where i was supposed to meet up with the guys, where i ended having 2 coffees and a breakfast waiting for them to wake up and when they finally showed up they wanted to have coffee !! anyway we finally took off and after around 30min of driving we were in the middle of the action.
We found a good spot at an end of a straight were the races came flat out and took a left turn almost flat out and when i say flat out i mean a speed of +200km, we were so close to the cars that at one point when Nasser Al-Attiyah passed by we were like "thats it we're dead" we got to meet and talk to him. Nasser Al-Attiyah is the champion of rally Dakar 2011.
You can check the results here and enjoy the video here.