Shoulder lack strength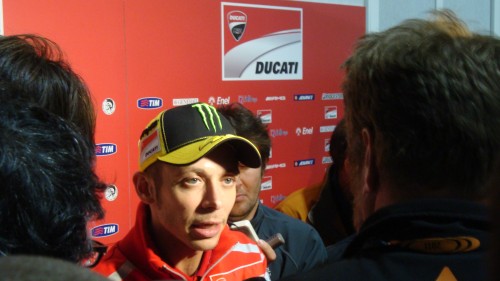 Last night qualifying battle was between the two Repsol Honda team mates Stoner and Pedrosa, but Stoner was faster and managed to beat Pedrosa…Lorenzo came 3rd.
The surprise was that Rossi came 9th and after qualifying Rossi said that his shoulder was fine now but lack enough strength to keep up the pace, on the technical side he also confirmed that they made some improvement to the bike and there is a lot to be made but its not possible at time being.
Tonight at 10pm the real race starts, and we believe its going to be very competitive.