Got Nuts !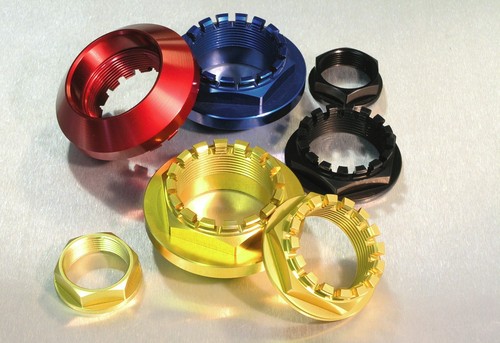 Pro-Bolt is a 10 year old family run business form the UK, they supply a wide range of high quality motorcycle bolts and accessory kits. Their products are available in Aluminum, Stainless Steel and Titanium with each material offering its own benefits and strengths dependent on the application.
Whether you are looking to rebuild, customise, enhance or reduce the weight of your bike, Pro-Bolt has the bolts and nuts for the job. Be it a Streetfighter, a Road Bike, a Sports Bike, a Superbike or an Offroader they will probably have the bolts for it and in five  different colors.
They also supply the majority of the Superbike Teams, so the quality of there products are unquestionable.