It's an Anniversary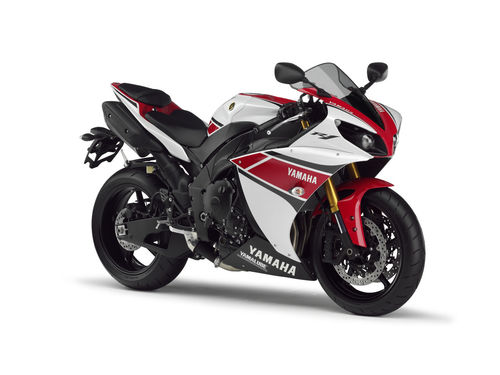 50 years, thats how long Yamaha has been in business and to memorate the event Yamaha is intruducing a special, limited-production World Grand Prix Racing 50th Anniversary Edition in the same color scheme that Jorge Lorenzo and Ben Spies used at Assen, Mazda Raceway Laguna Seca and Indianapolis Motor Speedway.The Anniversary machines will have numbered plaques and 50th Anniversary emblems on the fuel tanks, gold-colored tuning forks in the Yamaha emblems.
Only 2000 World GP 50th Anniversary Edition YZF-Rls will be produced and will cost around KD5000.
More details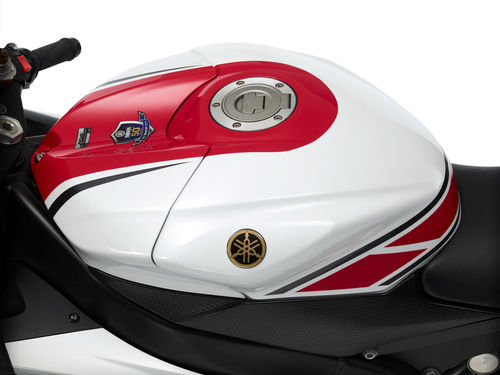 Here are some of the new specs:
• Seven-level Traction Control System allows the rider to get more traction while exiting corners.
• New ECU settings for a greater derivability on low and mid rpm acceleration.
• New top triple clamps, reminiscent of the MotoGP® powerhouse YZR-M1.
• The footrests have been redesigned for great boot sole contact and advanced rider/motorcycle interface.
• New headlight cowl styling and LED position lights.
• New silencer heat guards and end caps are re-styled to give the rear end of the bike a more compact look.
The R6 and the FZ8 will also come with the same livary .