How ironic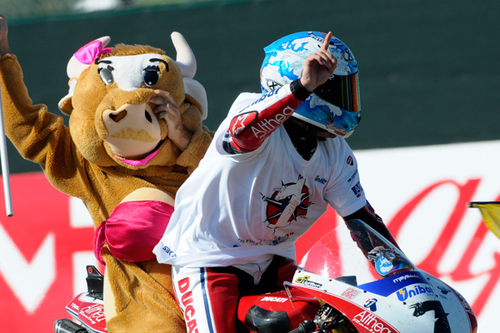 The news of Ducati dropping out of the 2011 super bike is old news, and the news of  Carlos Checa clamming the 2011 super bike championship on a factory machine is also old news.
But the irony is that Carlos Checa did it on the first season after Ducati decided to drop out of the super bike -Ducati participated with a factory team in every edition of the World Superbike Championship since it began in 1988- and with 2 more races to go.
Congratulations to Checa, on a season full of race wins, podiums, fastest laps and pole positions…he deserved every point of it.