Sad day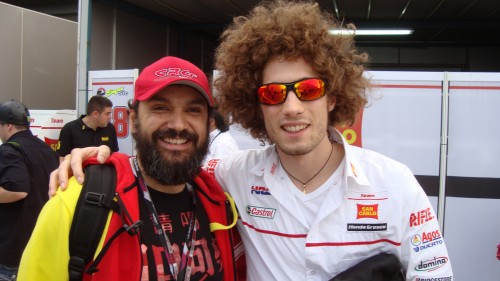 I was watching the Malaysian round of the MotoGP from the office today and on the 3rd lap Simoncelli slides but somehow manages a save which almost brought the bike up again and unfortunately across the track and into the path of riders Colin Edwards and Valentino Rossi.
Both Edwards and Rossi crashed into Simoncelli at the same time, Simoncelli was rushed to the medical center but he succumbed to his injuries at 11:56am local time.
Marco was a great racer we all enjoyed watching him race, he was the spice of the MotoGP.
Ciao super SEC .
Crash video