Grab a Tumi Win a Monster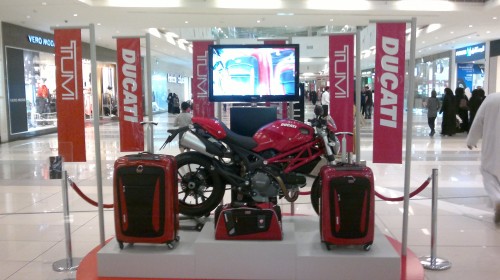 A couple of weeks back Tumi bags launched their 2012 Ducati line, and now the local Tumi dealer is running a promotion in which every KD50 spent will grant you a chance to win a 796 Ducati Monster -ABS- .
Personally i like Tumi backpacks but never got any of their Ducati branded ones as i only like slim backpacks, i have the Alpha model in mind and am gona go and check if they have it in stock… hopefully its included in the promotion.
So if you are feeling lucky head up to the Avenues or to Salhiya -i think – and grab yourself  a Tumi.