Make my day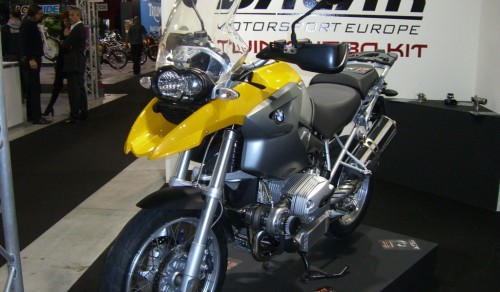 Dacar Motor Sport unveiled a very exciting gadget for the BMW 1200 GS, a Twin Turbo kit that transforms the BMW Boxer engine to a completely new engine with 170HP…yes you read that right 170HP.
So if you feel that your GS is under powered, this is the best performance kit you could ever treat your boxer to, and am sure it could be easily modified to fit any BMW equipped with a boxer engine.
The kit is easy to install and comes with an intercooler, custom made exhaust ducts and an ECU.