Suspended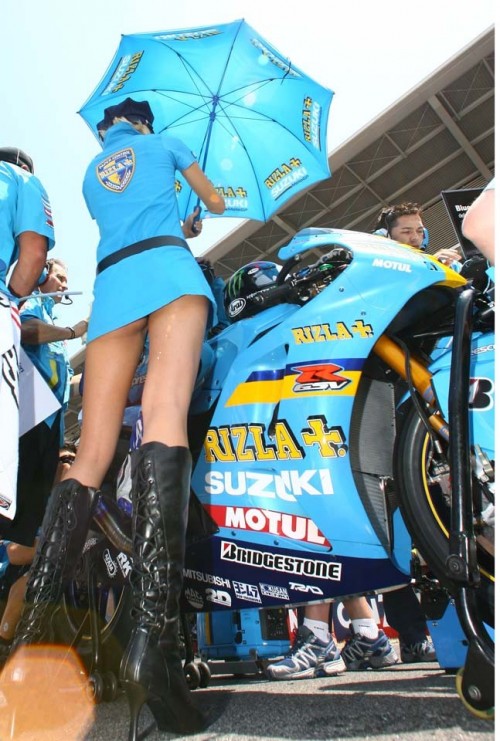 Suzuki has officially confirmed that it won't particpating in the MotoGP for the next two years. but they will be back in 2014 with a 1000cc motorcycle. In a press release Suzuki stated :
" This suspension is to cope with tough circumstances mainly caused by the prolonged recession in developed countries, a historical depreciation of Japanese Yen and repeated natural disasters. Having an eye to returning to MotoGP in 2014, Suzuki will now focus on developing a competitive new racing machine for that class. Suzuki will continue motocross racing activity and support of road racing activities using mass-produced motorcycles, by obtaining FIM homologation and co-operation with the supplier of its development racing kit parts."
The financial problems and natural disasters Japan has been facing took its toll on Suzuki and other Japanese manufacturers, there was no significant changes in GSX-R line for almost the past 2-3 years ! Where as the European manufacturers -BMW & Ducati- has been very active with the development of new bikes.